Let's step back and take a look at the big picture of the web in Asia in 2012. We see internet penetration in the region has jumped from 24 percent last year, to 27 percent now. And with that comes a leap to just over a billion Asian netizens this year – 1.034 billion, to be precise. Mobile penetration in Asia has risen from 74 to 82 percent, and for many people it's the primary mode of accessing the internet.
All those stats are compiled by the folks at the Singapore branch of the WeAreSocial digital agency, who have just released their 2012 infographic report – see it here, or embedded below – that updates the series that we enjoyed so much last year.
Before you browse the whole set of infographic slides at the bottom of this post, here are a few key points on social media in Asia: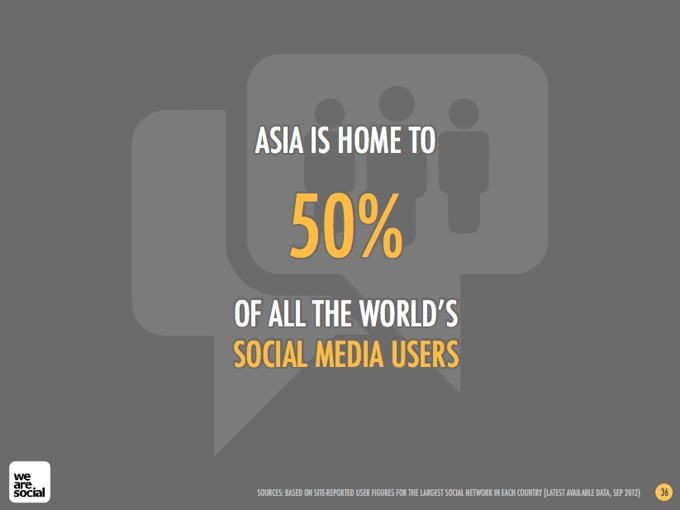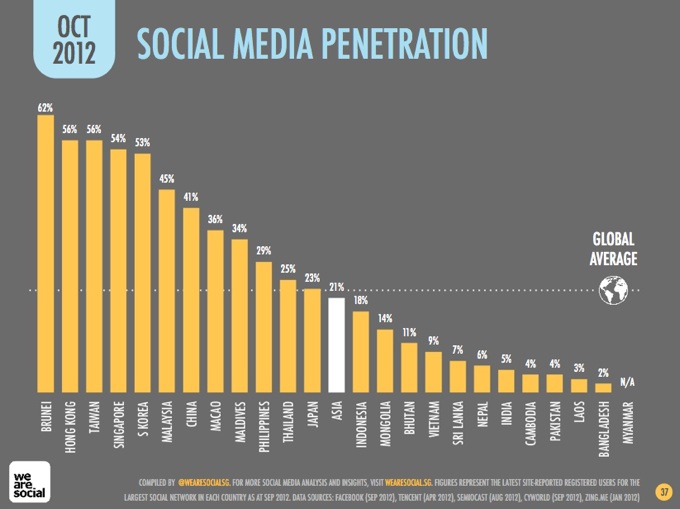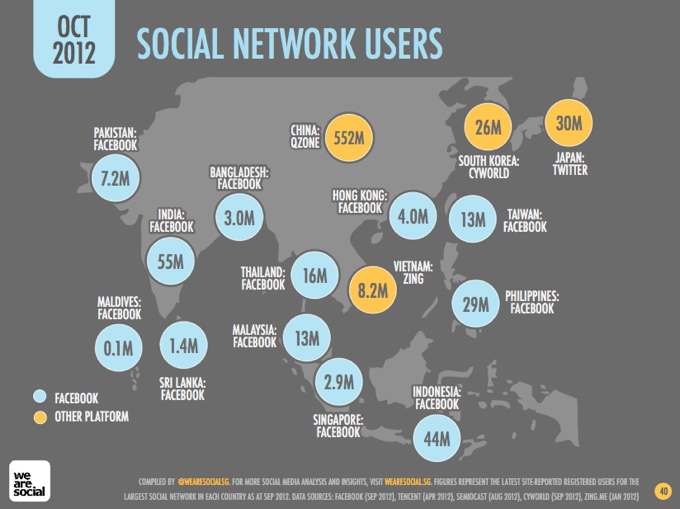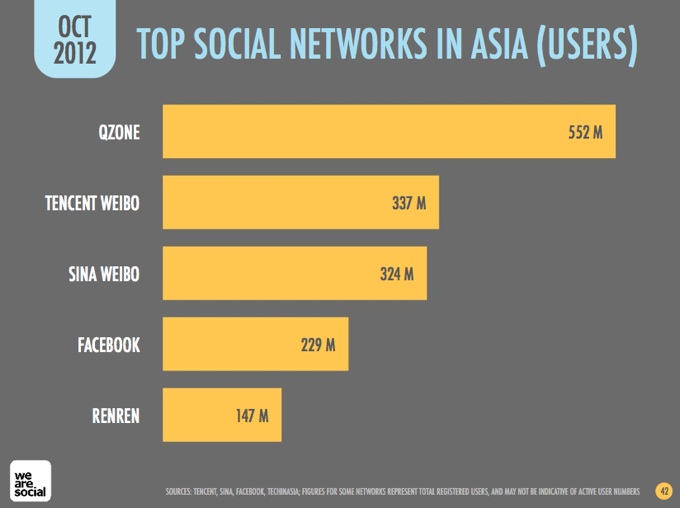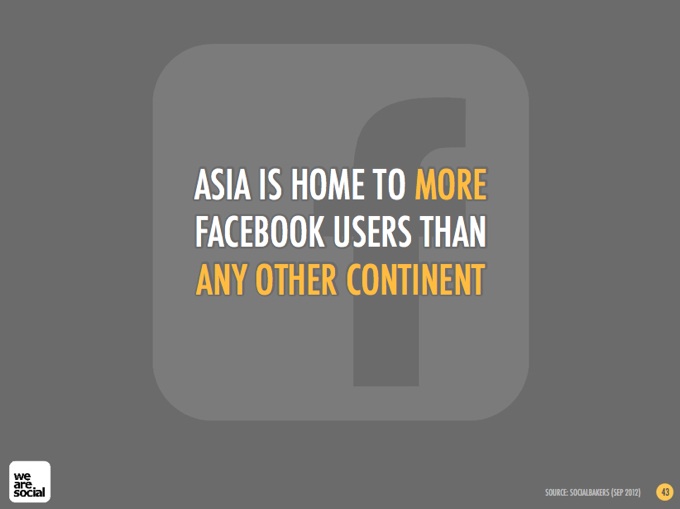 Yes, Facebook is still the region-wide king – not counting the massive weight of Chinese socal networks which tend to be used only in China. But Facebook's throne is far from safe, we reckon, with more group messaging apps – like Whatsapp, KakaoTalk, Line, WeChat – ready to take away much of the activity that Facebook is used for. After all, the Facebook and Facebook Messenger apps are not as good as many of its rivals in terms of facilitating simple and fun chatting with friends. OK, here's the full slideshow:
[Source: We Are Social's blog]
For more fun graphics like this one, check out previous entries in our infographic series.