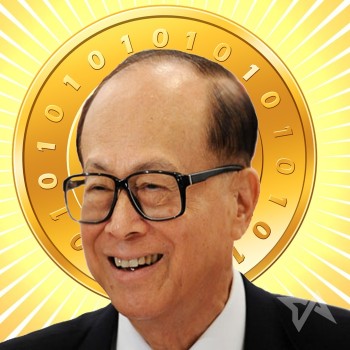 Asia's richest man, Li Ka-shing, is worth about $29 billion. Though he's not investing in Bitcoin, the volatile virtual currency, he has decided to invest in BitPay, a US startup that's a sort of PayPal for bitcoins.
Li Ka-shing's investment in BitPay has been confirmed by the South China Morning Post. The funding comes via Li's Horizons Ventures. The exact funding amount has not been revealed.
Economist John Greenwood explained to the SCMP why the multi-billionaire might have made such as investment:
Just like investors in days gone by made more money out of selling shovels and picks to gold-diggers than anyone ever made out of the gold mine, he is investing in the peripheral activity that bitcoin has generated.
This could be a valuable lesson for those watching bitcoins: invest in virtual currency infrastructure and services, but don't risk buying into the currency itself.
On shaky ground
Hong Kong's government has not ruled definitely on bitcoin usage by its citizens, but politicians have voiced caution on the part of solo investors. Hong Kong's financial secretary John Tsang Chun-wah predicted a huge correction in its price-levels, saying bitcoin could not endure as there's "no support from the real economy" for it.
Bitcoin's price has fluctuated wildly since it come into the spotlight in October. Its price relative to the US dollar briefly rocketed to $1,200 in December before China's central bank put a dampener on the party by ruling that mainland Chinese may not use Bitcoin for transactions. That does not effect Hong Kongers. Bitcoin's current price is just under $800.
BitPay has received seed rounds of funding in the past, such as $2 million in May this year. It was founded in 2011 and is also backed by Founders Fund, the VC started by the gang commonly called the PayPal Mafia.
(Editing by Josh Horwitz)