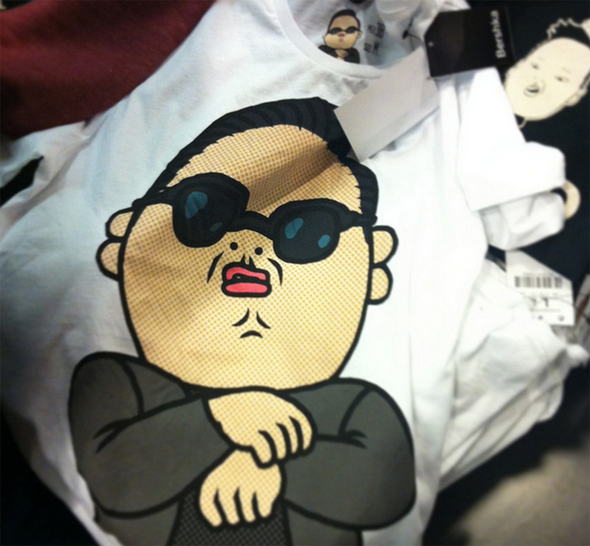 When Psy horse-danced his way into our hearts and minds last year with the phenomenally catchy Gangnam Style, it wasn't just a welcome party for the pudgy 35-year-old pop star. The song, while tearing down the glitzy shallowness of Korea's mighty K-Pop industry, may have ironically increased its appeal.
But don't be mistaken: K-Pop was already huge before Gangnam Style became the most watched, and perhaps most parodied, YouTube video ever. According to Billboard, the industry grossed nearly USD 3.4B in the first half of 2012, or just under 20 percent of the American music industry's takings. That's a 27.8 percent growth from the year before.
The hallyu phenomenon– literally translated 'Korean Wave' — is a unique product of a hyper-connected era where an obscure cat video from Japan can gain millions of views from across the world. YouTube has certainly helped popularized K-Pop to people who would otherwise not have access to it.
The genre's dominance has spillover effects not just for the entertainment industries of film and television, but also fashion and cosmetics, travel and tourism, and even the food industry. It is impacting Asia's consumer technology sector too, and I'm not just talking about Samsung.
Consider ViKi, a Singapore-based startup that has for a long time bet on the Korean Wave. Since 2008, it has been operating an online video platform that crowdsources translations for Korean content. It works on the fundamental premise an unmet demand exists for Korean dramas, film, and music videos due to the language barrier.
So, by providing a platform that leverages on a feverishly loyal fanbase to act as translators, ViKi would benefit by expanding its own market at scale without relying solely on expensive professionals.
That approach has served the company well. After raising a Series B round of USD 20M from Greylock Partners, Andreesen Horowitz, Charles River Ventures and others, it has broadened its content to include videos from United States, Taiwan, Japan, and other parts of the world.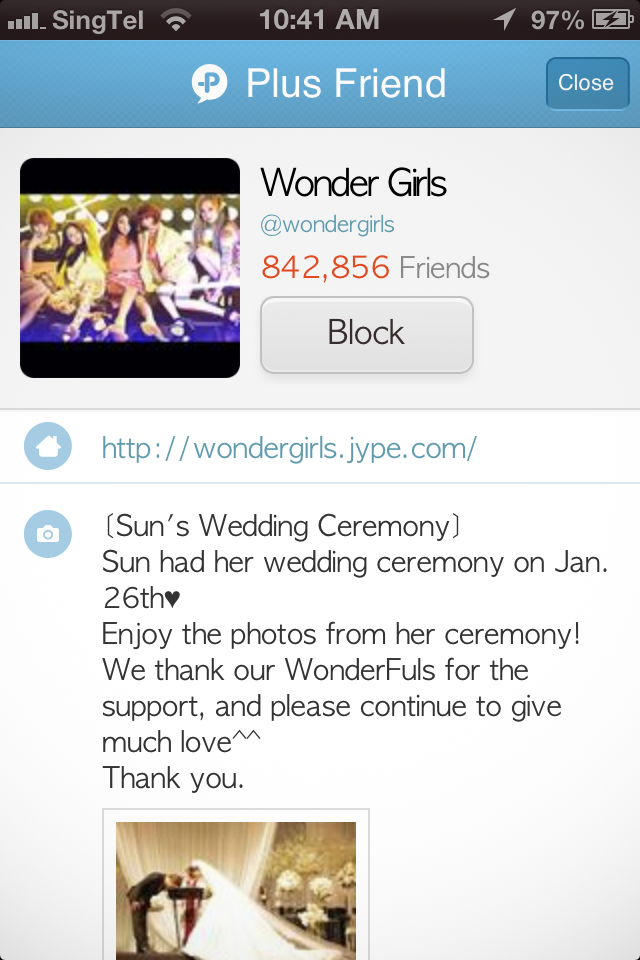 KakaoTalk is another company that is shaking the K-Pop money tree. Founded in Korea, KakaoTalk is an immensely successful mobile chat app that could soon rival Whatsapp in popularity.
To brand it as just a chat app though would be a disservice: it's more of a mobile social network and content platform that revolves around a flagship chat app. In fact, KakaoTalk is what Facebook might have looked like if it was founded in the dawn of the mobile era, post-2007.
Part of its appeal lies in the ability for users to follow the lives of their favorite pop stars. I could, for example, follow Wonder Girls and check out wedding photos of Sunye, one of the group's members.
I suspect that KakaoTalk has more up its sleeves. It could potentially use the app as a distribution channel for anything from music videos to behind-the-scenes footage at a concert. It could even start contests where lucky fans could win one-to-one chat sessions with a K-Pop star.
KakaoTalk and ViKi have each appropriated the Korean Wave in their own ways, and these are just signs of things to come.
Consider Eumakh, a scrappy young startup based in Malaysia that is betting its future on K-Pop's continuing growth. Founded by Johnson Goh and Grey Ang, the startup began life as AtticTV, a music discovery website that didn't quite take off. They then decided to zoom in on a particular niche so as to lower customer acquisition costs, and K-Pop happened to be a particularly large segment.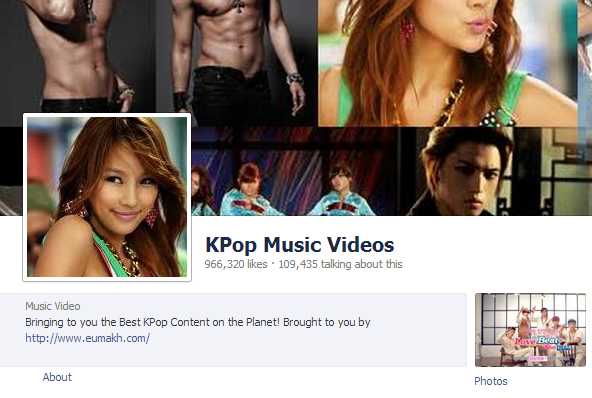 Eumakh, which is Korean for 'music', is essentially a content discovery site that serves K-Pop fans the content they want in the easiest way possible. It assumes that every category of video content is unique and hence YouTube's one-size-fits-all approach isn't the best way to serve particular niches of consumers. Think of it as a UI layer placed on top of YouTube, somewhat similar to the Android skins that phone manufacturers use to differentiate their products.
While we don't know if this approach will work, Eumakh has done enough to convince Taiwan-based TMI Ventures to invest USD 400k in the company.
Asian companies aren't the only ones that are sitting up and taking notice. Apple's iTunes entered Asia in a big way last year, while Spotify has begun rapidly expanding into the continent and negotiating with record companies. The big three of South Korea —  S.M. Entertainment, YG Entertainment and JYP Entertainment — are certainly within their sights.
It won't take long before the Korean music industry ingratiates itself with the wide variety of content discovery and music streaming and storage services out there.
But these are not the only ways K-Pop can mix and mingle with tech startups. Even in the world of data-driven digital marketing, celebrity endorsements remain an effective tool to convert users.
Subscription commerce services can benefit from putting the face of a young Korean starlet on their front pages and getting her involved in curating products.
ShoeDazzle and BeachMint have adopted this approach in the United States to great success (recent trip-ups notwithstanding), and there's no reason why companies like Glamabox, VanityTrove, and Glossybox — all Birchbox-like services based in Asia — cannot do the same. In fact, Glamabox is already co-opting celebrities into its marketing approach and business model.
Startups in the tourism and travel space as well as the language learning sector could also gain from the world's obsession with all things Korean. Traditional e-commerce plays like Qoo10 can certainly ride on hallyu by emphasizing 'Made in Korea' products.
Even old fashioned businesses are benefiting — I've seen this from the number of Korean supermarkets and online marts in Asia, Korean cultural festivals in a shopping mall in Jakarta, and even a Korean hair salon in downtown Singapore — christened Gangnam Style.
There are of course doubts about how sustainable this K-Pop phenomenon is, and how reliant startups should be on it.
On the first question, K-Pop is likely here to stay for the foreseeable future. Euny Hong, lifestyle editor at Quartz, pointed out that K-Pop is already dominant in Japan, Europe, and Asia.
She also noted how the puritanical nature of the industry, coupled with the way K-Pop stars are manufactured with a Samsung-like industriousness, will ensure an endless flow of music that caters to the masses. Finally, she observed that the cultural similarities between Korean and American pop music will help K-Pop gain cultural currency with pretty much any market that is familiar with the likes of Rihanna and Justin Bieber.
The problem with this approach though, is that manufactured pop could well — eventually sound manufactured — leading listeners to abandon the genre in favor of a fresh sound. So it remains to be seen if the K-Pop industry can continue revitalizing itself by redefining mainstream through co-opting the outliers.
On the second question, startups would be unwise to rely solely on the Korean Wave in the same way it is foolish to depend exclusively on Facebook for distribution and marketing.
Like how Psy unexpectedly rose to worldwide fame, circumstances can also easily force the K-Pop bubble to burst. What startups like ViKi and KakaoTalk have done are noteworthy: While ViKi initially relied on K-Pop to build traction, it has hedged its bets by grabbing content from various markets.
KakaoTalk, meanwhile, does not rely much on K-Pop to retain users — its core value proposition lies in its ecosystem of chat, social network, and games apps that complement each other.
Regardless of its sustainability, K-Pop has been, and will likely continue to be a godsend for startups in Asia. It is instantly familiar to popular amongst Asians, which means consumer-facing enterprises should think hard about how to incorporate hallyu into their marketing strategy or business model.
Even if it means naming your hair salon 'Gangnum Style'.
Top image: 5gag