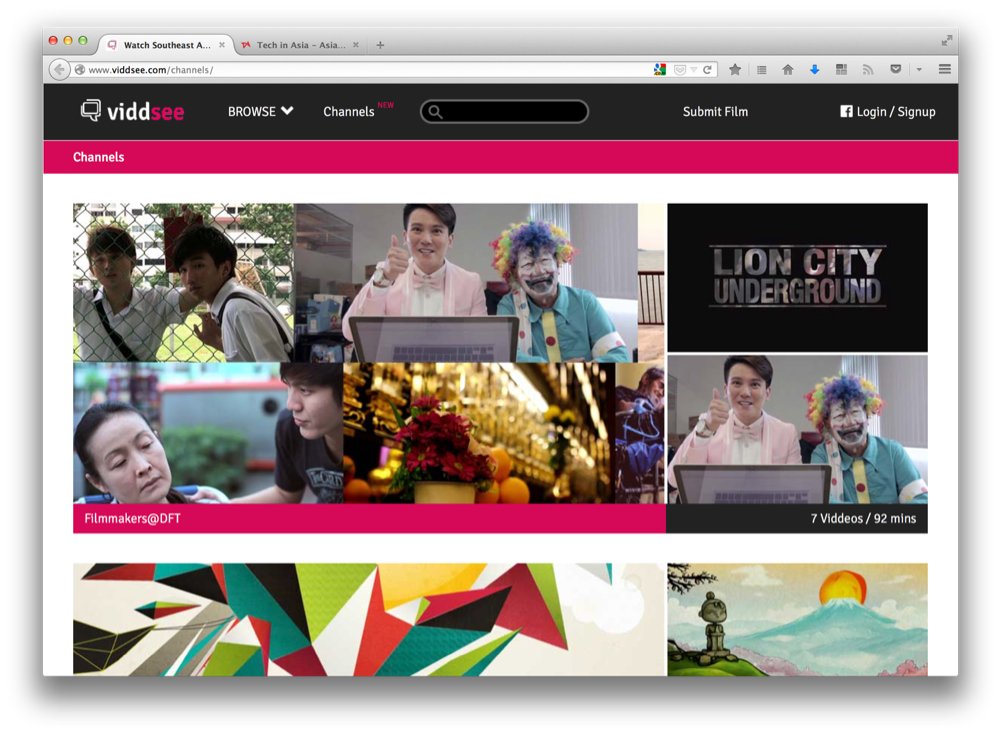 Viddsee launched earlier this year and seems to be flourishing as an online hub for arty Asian films. Today Viddsee – a Singaporean startup – is getting its biggest ever update with the addition of channels so that the site's content partners can showcase more short films. And it makes for nice, thematic browsing for visitors.
The Viddsee update arrives amidst a great time for Singaporean cinema. A few days ago, local director Anthony Chen won Best Feature Film – for Ilo Ilo – at the Golden Horse awards. By happy coincidence, the site has a channel dedicated to Chen's films, featuring five of his earlier shorts.
Ho Jia Jian, filmmaker and Viddsee co-founder, says that site has over 200 Asian titles right now, with about a third of those having been premiered online on Viddsee. About 120,000 unique visitors have dropped by so far.
The new channels make it easier to browse through short films being debuted at film festivals, such as the section devoted to Singapore Short Cuts for which there are 26 videos, giving you nearly five hours of experimental cinematic viewing for free. Viddsee also has a dedicated mobile site.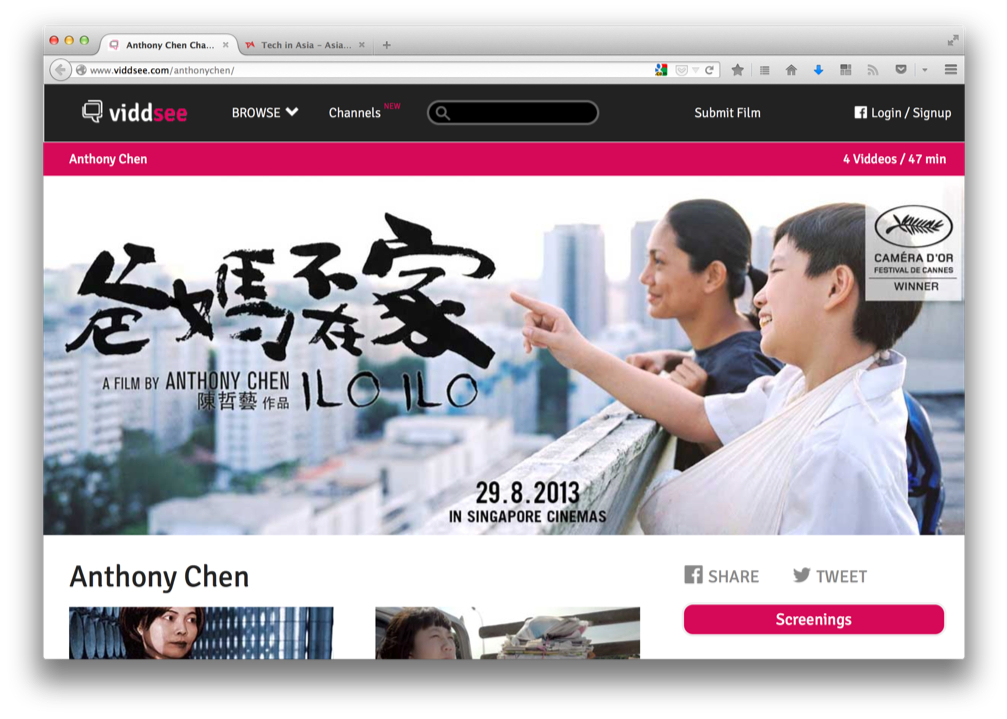 (Editing by Paul Bischoff)