This post is a part of our coverage of Startups in Asia (Singapore), Penn Olson's first tech conference. Our full coverage of the event can be found here, for our RSS feed, click here.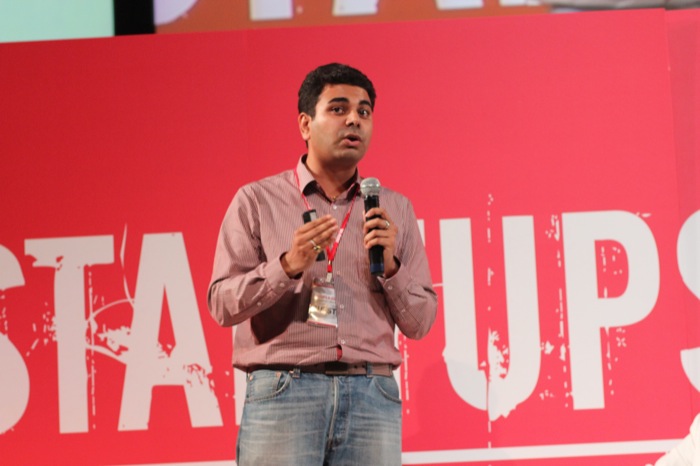 [UPDATE Feb. 3rd – At the finale the next day, Teamie emerged as the Arena winners. Click here to see what the guys won].
Singapore-based startup Teamie (represented by Shivanu Shukla and Ashwin Singh) presented its vision to leverage the internet to solve problems in education. While developments in social, mobile, and the cloud have revolutionized many aspects of our lives, they say, these advancements have yet to really have a great effect on the field of education.
How do we improve student engagement? How can teachers communicate with students and teachers better? How can learning be made more social and fun, and be accessible across multiple platforms? Teamie intends to address that by providing a social collaboration platform, complete with learning management tools and a useful analytics engine. The system is used by students, parents, teachers, and management — thus involving everyone who has a stake in the educational process.

Looking at the startups demo, I believe uploaded documents are viewed in Google Docs iframe, where a teacher can then comment and leave feedback for students. Questions can be asked on the platform, and teachers can assign a green label to the correct answer so that it stands out as a point of reference for students.
One of the judges inquired further on the gamification aspect, and Teamie responded that while their pitch didn't focus on that, it is nonetheless there — both in the form of academic rewards and social rewards. They also noted (and perhaps quite rightly, if my own past teachers are any indication) that focusing on the game aspects is something that they would not want to pitch to educators who might not be so keen on the fun and games!
The startup founders says that education is a $500 billion dollar industry worldwide, so there's certainly money to be made if a startup can fill a real need. You can find Teamie online at theteamie.com. Their demo video can be viewed below.