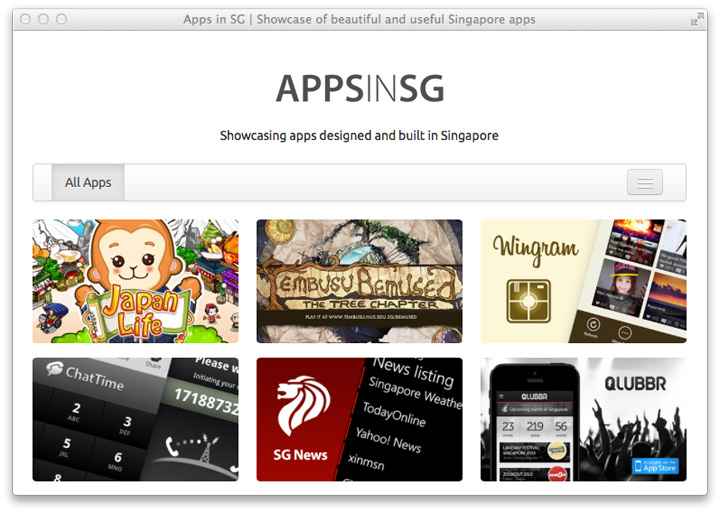 Looking for applications made by Singaporeans? AppsInSg.com has it all. Created by Ryan Tan, the site showcases only made-in-Singapore apps. In a blog post, Ryan explained why he created the site:
I realized people outside of development and entrepreneur circles are often unaware that there are many talented app designers and developers in Singapore. And when I try to show them examples, there isn't a list of made in Singapore apps. You either know that Autumn Dynasty is one of the top selling games made locally, or you don't.
So AppsInSg was founded, with the aim to list all made-in-Singapore applications. There are some familiar applications including Burpple, Qlubbr, HungryGoWhere, Viddsee, and more. Currently the apps listed are mostly mobile apps but Ryan noted that he hope to see more web and desktops apps in the future. If your app is made in Singapore and you wish to be listed on AppsinSg, submit it here. There's no harm in getting listed with a link back, I think.
Besides running AppsInSg as a pet project, Ryan also runs Red Airship, a consultancy that covers a wide range of services from branding, gaming, to UX.