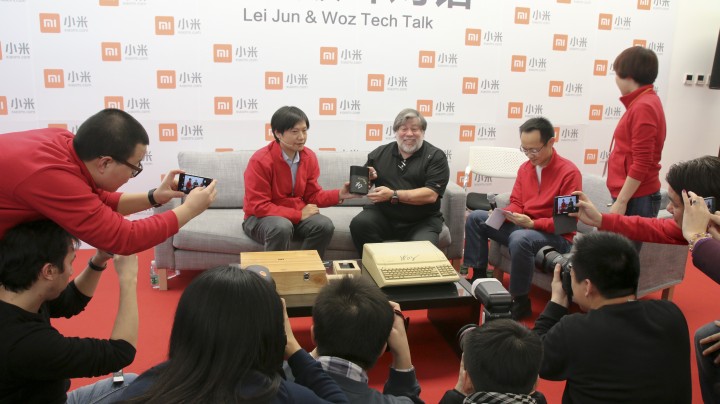 At the Xiaomi headquarters in Beijing yesterday, Apple (NASDAQ:AAPL) co-founder Steve Wozniak and Xiaomi CEO Lei Jun sat side-by-side for a panel interview for invited guests.
Woz first appeared at Xiaomi on Friday to promote China's successful four-year-old homegrown smartphone brand. He then gave a speech at GeekPark 2014, and had also been doing some promotion for Tesla Motors (he rode to Xiaomi headquarters in a Model S), which is set to enter China next month.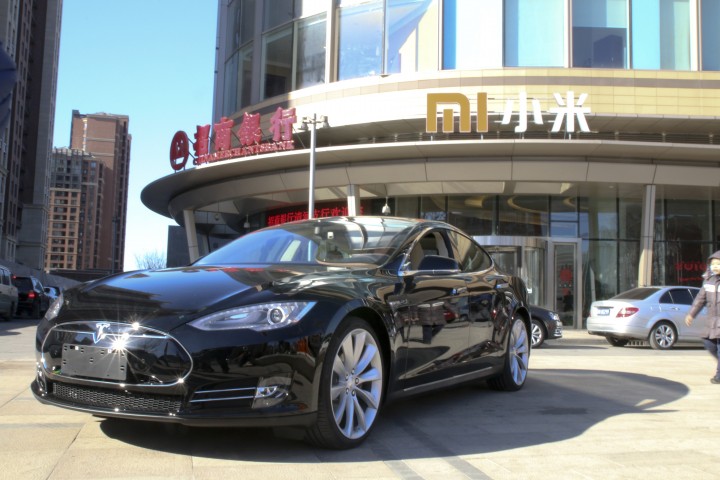 Woz said he gets paid to speak at events around the world, but that Xiaomi did not pay for his endorsement.
It's unclear how Woz got acquainted with Xiaomi, and the pairing comes off as a bit malapropos because Lei Jun has been vocally defiant of the media's comparison between himself and Steve Jobs. Woz did most of the talking during the panel, and the only time Lei ever became visibly animated was when a reporter broached the subject that Lei's relationship with Woz isn't helping to kick the public perception of Lei as "China's Jobs."
"I've said on many different occasions that if I had been called the "Steve Jobs of China" at 20 years old, I would have been very honored," Lei said. "However, as a 40-year-old, I do not want to be considered second to anyone." [our translation]
Woz and Lei both took the chance to pose with and discuss some of Xiaomi's products. Woz is apparently using a Xiaomi Mi3 smartphone now, although it's unclear how useful it might be outside of China.
"I'm playing with mine. I like it so far. I'll tell you if I have problems," Woz said. "Xiaomi has excellent products. They're good enough to break the American market."
At one point, Lei and Woz assembled one of Xiaomi's new smart wi-fi routers to show it off for the audience. Lei Jun humbly criticized his own product, saying the router's CPU is too slow.
The pair never spoke directly to one another, likely as a result of the language barrier between the two of them. Lei Jun never speaks in English publicly, and Woz doesn't know Chinese. Still, it seemed as if they had never even met before as they each took turns answering the interviewer's questions.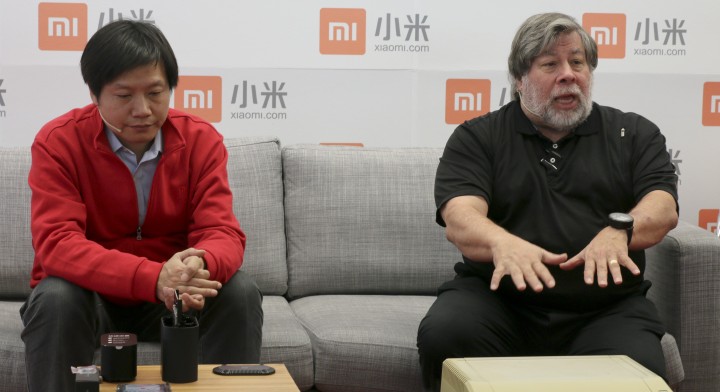 Other than his little rant, Lei mostly kept quiet. The long-winded Woz, on the other hand, took every opportunity to wax poetic and reminisce about the days when he was making the Apple II. When he was asked about the similarities between Apple and Xiaomi, it was hard to tell if he was dodging the question or simply didn't know.
"Xiaomi is in a very different age. It's hard to compare apples to apples," Woz joked.
(Editing by Josh Horwitz)