Apple has announced that it's adding support for eight additional local currencies to its App Store, which includes Indonesia's rupiah and India's rupee.
The common app price of $0.99 has now been converted to IDR 9,500 for Indonesia, and Rs 55 for India. This is what Indonesia's paid apps section now looks like: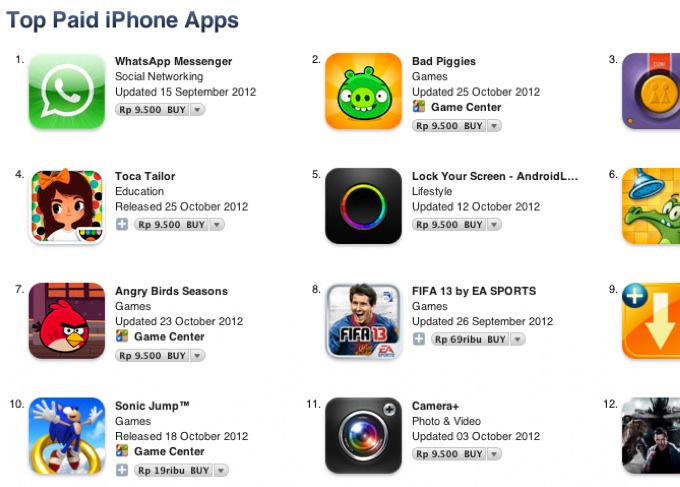 And here's the scene for Indian iOS users: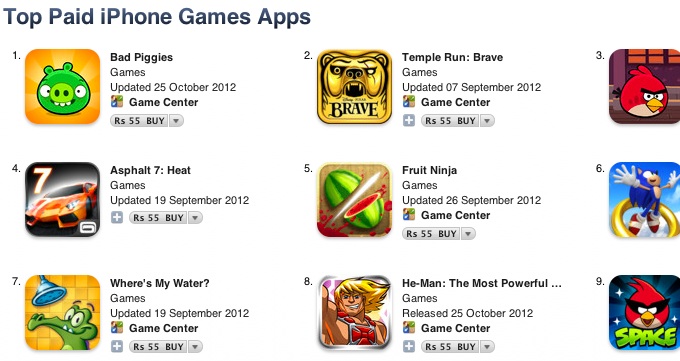 The currency localization is good news for iPhone and iPad users in India and Indonesia, as they now can purchase the apps easier without being charged an annoying currency conversion fee/rate by credit cards to change from US dollars. It also means that more people in the two Asian nations can buy paid apps, as not everyone's credit cards accept US dollar transactions. We hope to also see localized versions of the iTunes Gift Cards in the near future.
Apple added support for payments in Chinese yuan. So far it seems that Apple hasn't had the success it had hoped for in China with app downloads revenue – though Chinese App Store users account for 18 percent of global iOS apps downloads, they generate only three percent of global app revenue.
[Source: TechCrunch]