Apple's (NASDAQ:AAPL) third official Hong Kong store opens tomorrow morning and already the covers are off, giving everyone a great view of the three-floor, glass-fronted shop. The newest Apple Store is over in the Causeway Bay area, and takes up a huge corner of the luxury-oriented Hysan Mall.
Hong Kong-based Apple enthusiast and sometime NeonPunch blogger Casey Lau has been in the store already and has been generously sharing out photos to his Instagram and Google+ pages.
The street view shows how the spectacular new Apple Store appears to have no walls, throwing as much natural light inside as can possibly be found on ground level amidst Hong Kong's cluttered skyline: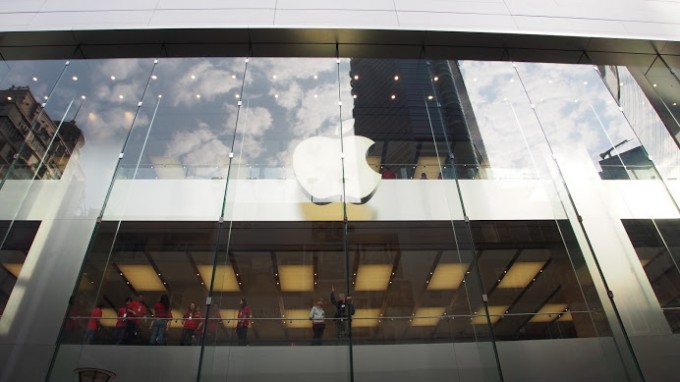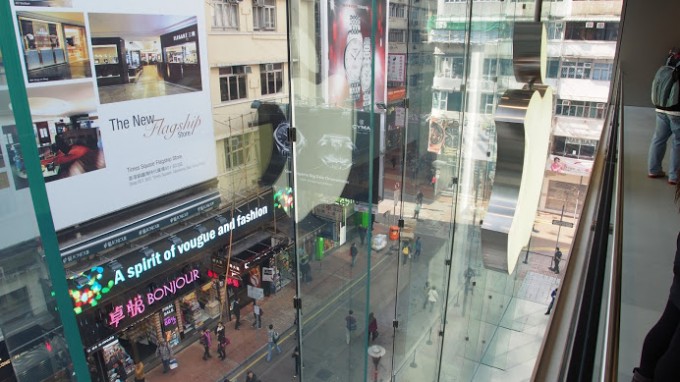 The third floor is mainly a Genius Bar, while the second floor seems to be devoted to Macs:
And there's a customary glass staircase: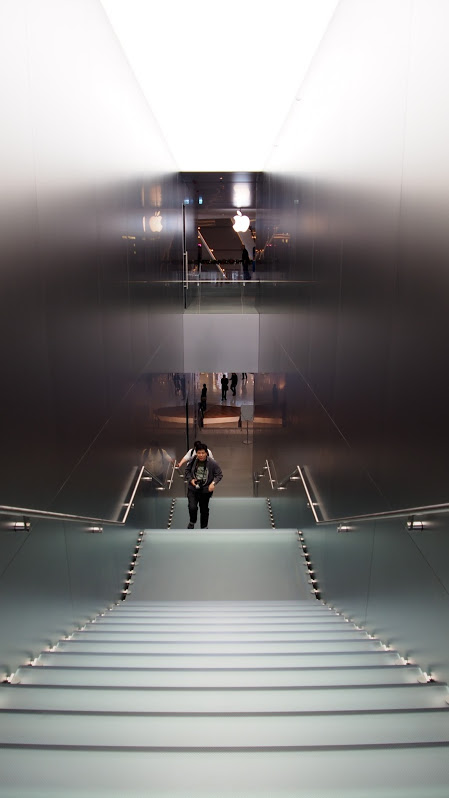 There'll be special T-shirts for some early birds at the Causeway Bay store tomorrow for its grand opening at 9am. Its normal opening time is 11am to 11pm.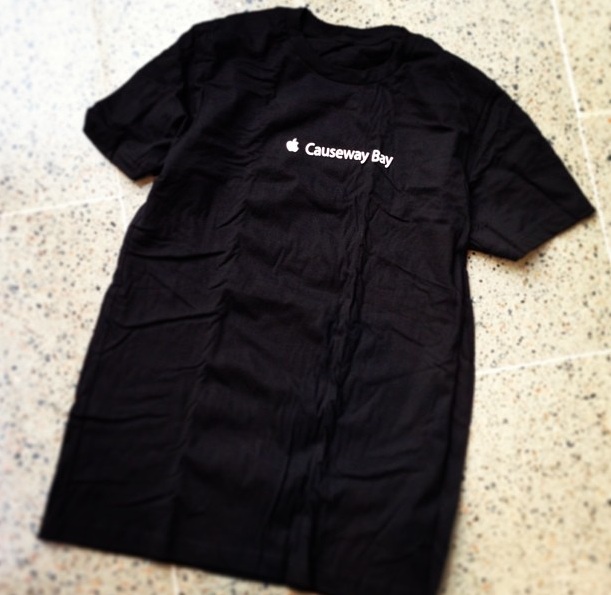 Check out our report on Apple's most recent earnings to see just how crucial the whole China area is to the company.
[Sources: Casey Lau on Instagram and Google+]