Mainland China gets its eighth – and most far-flung – official Apple Store tomorrow with the opening of one way out in China's fast-developing western outposts. The new Apple Store will be in Chengdu, the capital of Sichuan province, which is known around the world (perhaps spelled "Szechuan") as the home of the nation's spiciest food.
Apple (NASDAQ:AAPL) says the new Chengdu store will open at 8am tomorrow in the MixC mall.
It's the first time that Apple has ventured outside of China's wealthier coastal regions (Shanghai and Beijing now have three Apple Stores each, plus one for Shenzhen), with Chengdu being 2,000 kilometres inland from Shanghai. But the city is no backwater, and it is one of many "second-tier" cities in China that are packed with new wealth, driving forward everything from Chinese e-commerce to sales of all kinds of luxury brands. And, for many, Apple is up there with Chanel as a brand to be seen with.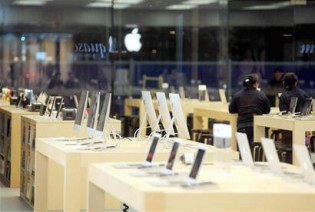 The iPhone 5 launched in China earlier today, so it's good timing for the newest store. The iPhone 5 rollou, like the one for the iPad Mini last Friday, seemed subdued with no large queues.
Tomorrow there'll also be a new – and very dramatic – Apple Store opening in Hong Kong, which is the area's third.
Here's the new Chengdu store listed on Apple's retail site.
[Kudos to reader 'njren' for pointing this store opening to us; Images: Chengdu.cn]