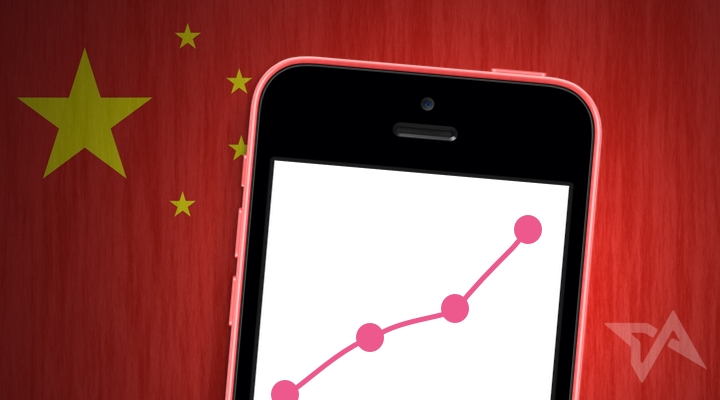 Apple's (NASDAQ:AAPL) newest financial earnings report (for fiscal 2014 Q3; or April to June in human time) shows stellar growth in China.
Here's Apple's break-down (PDF) in revenue across Asia-Pacific for the past quarter:
Greater China (inc. Hong Kong and Taiwan): US$5.94 billion – up 28 percent year-on-year
Japan: US$2.56 billion – up 1 percent year-on-year
Rest of Asia-Pacific: US$2.16 billion – up 6 percent year-on-year
That amounts to a US$10.66 billion total revenue from across Asia-Pacific for Apple, which is up from US$9.23 billion for those three areas at the same period last year. So Apple's Asia revenues have grown 15.5 percent in the past 12 months.
All those numbers are from a grand total for Q3 of US$37.4 billion across all regions plus Apple's retail segment. The company's quarterly net profit was US$7.7 billion. Apple shifted 35.2 million iPhones in the past quarter, along with 13.3 million iPads, 4.4 million Macs, and 2.9 million iPods – but there's no regional breakdown for those gadgets.
See: Apple to open new store in Chongqing on July 26 ahead of new retail push in China
China apps boom?
In Apple's earnings conference call, CEO Tim Cook said (in a summary provided by the WSJ) that iTunes and the iOS App Store were the strongest growth elements for Apple in China. That's perhaps surprising considering that iTunes has no music or movie offerings in China and is limited to just apps, free ebooks, podcasts (also free), and iTunesU (free).
China's spending on apps tends to be low. A recent report from App Annie pointed out that China downloads the second largest number of iOS apps in the world after the US, but it still spends less money on them than the much less populated Japan.