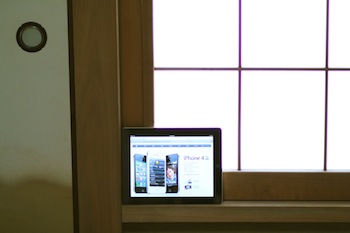 Apple (NASDAQ:AAPL) has announced its financial report for the first fiscal quarter of 2012, reporting revenue of $46.33 billion (PDF) which is a whopping 73 percent increase on the $26.7 billion from the same period last year.
The company's CEO Tim Cook noted that the US and Japan were particularly strong in the quarter, as you can see from the revenue chart below.
Cook noted that the company was pleased with new carrier KDDI (TYO:9433) in Japan, and said that in China, China Unicom is still a 'key partner' — although he noted that there is "nothing to announce on expansion there." He alluded to the recent launch of the iPhone 4S in China, focusing on the positive after the retail launch incident in Beijing:
We've just launched in China and the demand there has been "staggering". We are selling through our online store — not currently selling in retail store — demand is off the charts. Very happy with demand response in China.
When questioned about other markets like Brazil and India, Cook reiterated that China is a big focus for Apple right now:
I've tried to be clear in the past that we have our time and energy in China at the moment. We're not ignoring others, but we're spending less time in the others. Brazil is the next country, we've begun to go deeper in that country. We don't envision Apple Retail in the near-term. In India, where we're small, revenue was up 3x last quarter but that's on a small base. We're beginning to see traction in most of these countries. We recognize that we have some work to get to a large revenue figure like China is.