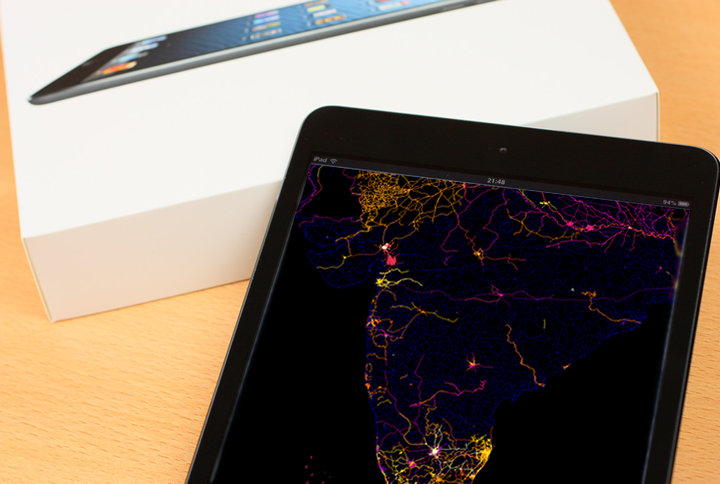 Apple (NASDAQ:AAPL) is gunning hard for India these days, moving out of its comfort zone to gain a foothold in the price-sensitive emerging market.
The Times of India reports the US company's next move will be to open up Apple-exclusive stores in second-tier cities. Apple will partner with local distributors to create franchised stores, somewhere in between a full-fledged flagship store and an authorized reseller's shop. It's a bit like KFC's franchise chains around the world.
Apple has not officially commented on its brick-and-mortar retail expansion plans in India, but rumors of the shift to smaller cities have circled since last October. The Times of India says it recently spoke with three of Apple's trade partners aware of the plans.
This marks a strategic split from countries like China, where Apple has stuck to a handful of official Apple stores in major cities to complement authorized resellers across the nation. Apple's India franchise stores will number 200 by 2015, spanning 50 cities throughout the country. The stores will focus mainly on Apple's cheaper, entry-level products.
(See: IDC: Android and Windows Phone see growing market share in India)
Google (NASDAQ:GOOG) has launched its own series of stores with local partners dubbed AndroidLand, and Samsung (KRX:005935) sells many of its handsets through their Smartphone Cafe chain.
Apple is not one of India's top five smartphone brands, according to shipment numbers from IDC, and is desperate to gain ground in the emerging smartphone market there. So desperate, it's even resumed production of a discontinued model – the iPhone 4 – for the first time in company history just for the Indian, Indonesian, and Brazilian markets. It's also set up a buyback scheme and an 18-month installment plan to push the iPad Mini.
(Source: Times of India)
(Editing by Steven Millward)