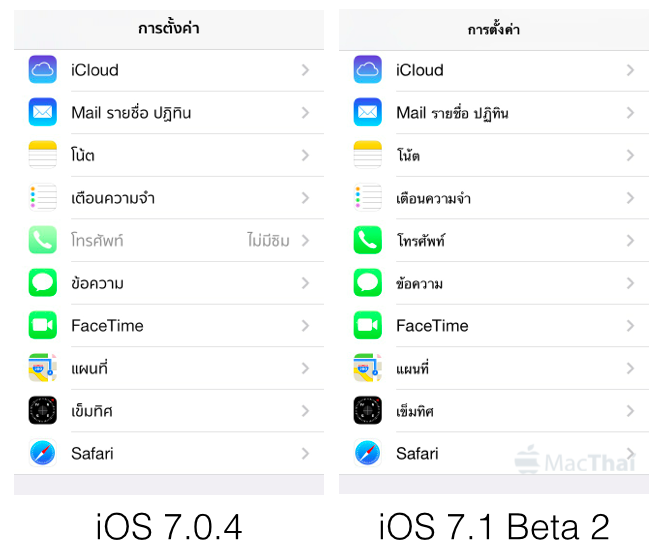 When iOS 7 hit iPhones and iPads back in mid-September, we reported that Apple updated its Thai font, changing it to the Sukhumvit font. With the update, the font got modernized and each letter of the Thai alphabet effectively lost its "head" (we call the circle at the beginning of each letter the "head"). However, it seems the heads are coming back!
According to MacThai, the Thai font in iOS 7.1 beta 2, which is now in the hands of developers, has been changed back to Thonburi font, which was used in all previous versions of iOS before iOS 7.
There's no confirmation from Apple if the Thai font change will remain after it makes iOS 7.1 available to everyone and not just developers.
The u-turn by Apple could be the result of complaints (examples in Thai here and here) that the Sukhumvit font – though more sleek without the "heads" – is harder to read for Thais who are more familiar with the traditional font.
(Editing by Steven Millward)