We're now precisely three weeks away from the kick-off of Startup Asia Tokyo 2014, our first ever Japan conference, on September 3 and 4.
Amidst all the opportunities for networking, there'll also be plenty of insights and chances to learn. For app developers and startups of all sizes, Yuji Kuwamizu (pictured below), the Japan GM at App Annie, will present a keynote (in Japanese but with simultaneous translation sets available) on the subject of Japan and worldwide app trends. His presentation will be on the afternoon of the first day.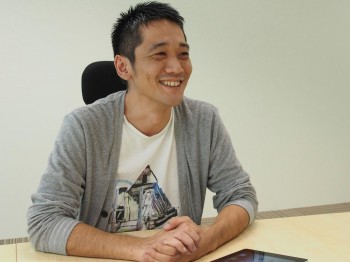 This ties in nicely with the advice that'll be dished out by Changsu Lee from 5Rocks during his keynote about app engagement tips and tricks.
Kuwamizu's keynote will give insights into the evolution of hot apps and games as well as the myriad challenges in monetizing them. Many startups that have apps will be aware that, according to App Annie's figures from Q1, China downloads the second greatest number of iOS apps in the world after the US, but it still spends less money on them than the much less-populated Japan. However, China is the third ranked country in the world in terms of iOS revenue, so it's now catching up. (Update: Added in a detail about China)
Southeast Asia is a very mixed bag as well. Startups need all the help and guidance they can get.
Get Startup Asia Tokyo 2014 tickets here. Use the code latebird before August 22 to receive a 10 percent discount.