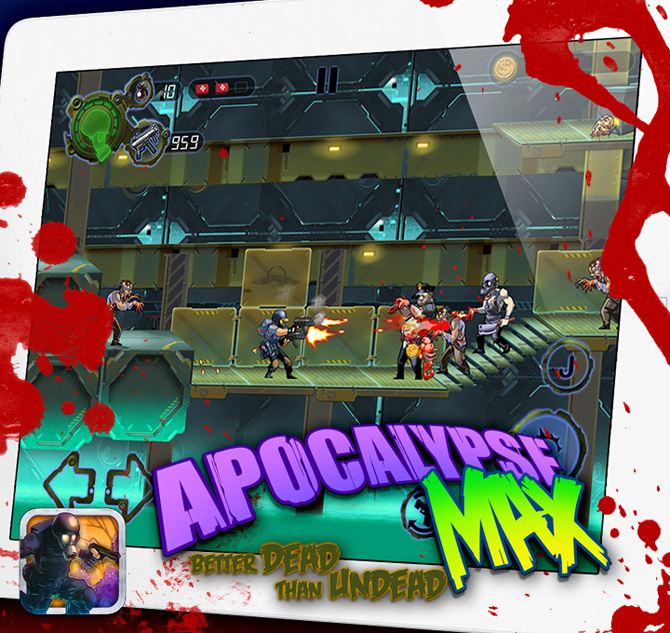 If you like Metal Slug then you probably like this game — Apocalypse Max: Better Dead Than Undead. It was designed and developed by Sourcebits, a Sequoia backed startup based in Bangalore, India. The game is divided into different stages, just like Metal Slug. But the fun part is that you can buy your own weapons to improve your firepower just so to kill zombies faster. Some gamers might also find Apocalypse Max somewhat like Left 4 Dead but rather a 2D version.
In Apocalypse Max, you go around hunting for zombies with the goal of reaching the end of each level (like Metal Slug!). Weapons are the usual, gun and grenades. But I particularly like to slash zombies using my sword though, particularly jumping and slashing. It makes zombie killing all the more fun!
The game graphics, which the startup says its hand-drawn, are pretty nice but not awesome. But then again, we can't be expecting too much from 2D, can we? The sound and music is great though, especially with headphones on.
After four days from its launch, Apocalypse Max has been downloaded 6,000 times. The game costs $2.99 and I would recommend you to go for it if you're looking for relaxing weekend of zombie killing on your iPhone/iPad!