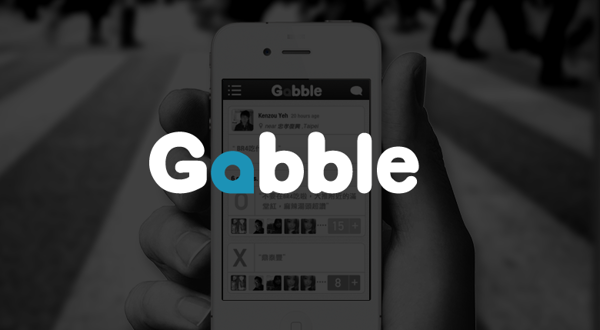 Have you ever needed some quick advice on choosing the colour of your shirt for a formal event, or where the nearest cafe with wifi is located? Gabble, a free app that provides users real-time question and answers (Q&A) on-the-go, might be the solution for you.
Gabble is a Taiwan-based startup which officially launched its service in mid-July of this year. And the startup team of four is still working hard to better improve the app's features and user interface.
CEO and founder, Kenzou Yeh, says that the idea behind Gabble was all due to his frustrating experience with Siri, the iPhone's personal assistant. Instead of having a machine to answer our queries, why not create an iPhone app where we can push questions to our friends' devices and have them answered almost instantly? He added:
After [coming up with the idea], I also took around two months to survey the market and look at the current Q&A services as well. In February, I decided to build it up, having faith in a big vision.
Currently, Gabble might not be as sophisticated or as famous as similar apps like Thumb, but it is seems to be off to a good start. Kenzou brought up names like Quora and Yahoo! Answers as their main competitors, however in comparison, Gabble focuses solely on mobile and leverages on the benefits of a smartphone's mobility and location-based services.
Currently, users are only able to register on Gabble via Facebook, which might be a turn-off to some potential users who prefers to keep their Facebook account out of bounds to external service providers. UPDATE on Nov 23rd: In addition to having a Facebook log-in, users will also be able to log-in via Twitter and Foursquare in the upcoming app update. For registered users who don't have friends on Gabble, there's also a cute 'sidekick' that will provide suggestions to your queries. My sidekick, Monny, might be a tad bit too slow as it has been three hours since my question was posted and she has yet to speak to me.
In addition to having questions sent to your friends on Gabble, you can also opt to send them to users within your proximity.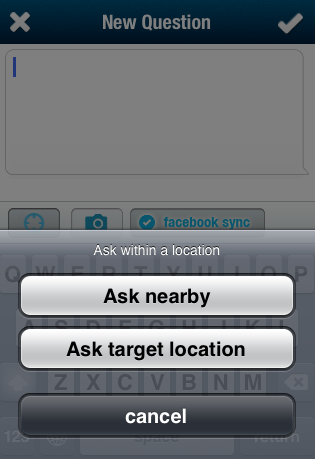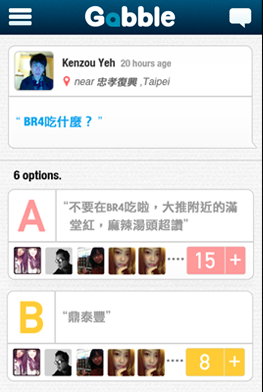 However, there are some downsides which I've noticed while exploring the app. Besides my sidekick not helping me for three hours, there seems to be no option for users to delete or edit a previously posted message. User profiles also have little room for customization, and the app will only be useful if there are many people within your proximity or if Facebook friends are using it. Otherwise, it will just be a ghost town. Hopefully with greater exposure, the app might be able to gain some traction.
The team behind Gabble is also planning to introduce new features such as recommending questions to friends and enabling answers with videos instead of only text. They are also looking into using Facebook to gather more questions on Gabble. UPDATE on Nov 23rd: An Android version will be developed after the release of the next Gabble update.
Gabble is currently available for iOS over on the app store.