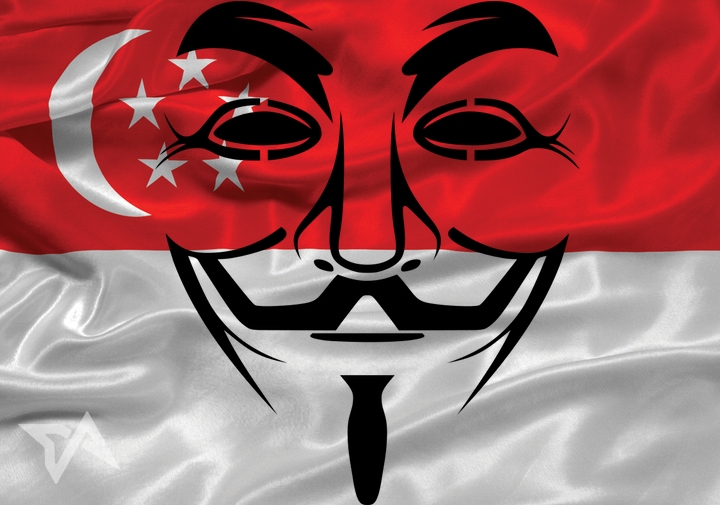 Hacker and hacktivist collective Anonymous is planning to leak the personal information of government employees tomorrow, in protest over the recent arrests of alleged Anonymous operatives, reports ZDNet.
The group also sent private data on ten individuals to ZDNet as part of their press statement. These included names, government e-mail addresses, birthdates, passport numbers, mobile phone numbers, and nationalities. Information on more individuals will be disclosed to the public the next day, it threatened.
However, ZDNet has cast doubt on the accuracy of the data. After some checks, it found that the list contained inaccurate or outdated information, including discontinued phone numbers and email addresses, as well as mismatched passport numbers.
The government executives in the list come from a variety of agencies, such as the Singapore Prison Service, Immigration and Checkpoints Authority (ICA), the Public Utilities Board (PUB), and more.
"[The] ball is in your court, start showing a sense of justice and fairness, or you will find yourself facing the final boss of the internet, you are an island, we are a legion that spans the entire globe," the Anonymous statement said.
It questioned the arrests of James Raj Arokiasamy, who is allegedly the hacker that goes by "Messiah", as well as Melvin Teo and Delson Moo, who were accused of executing cross-site scripting exploits against government websites. It called these police actions "heavy-handed" and "nonsensical".
More recently Anonymous attempted to organize a Tweet Storm on government Twitter accounts to protest against the arrests and a new licensing scheme for local news websites. That plan went nowhere, the Infocomm Development Authority of Singapore said.
(Source: ZDNet)
(Editing by Steven Millward)