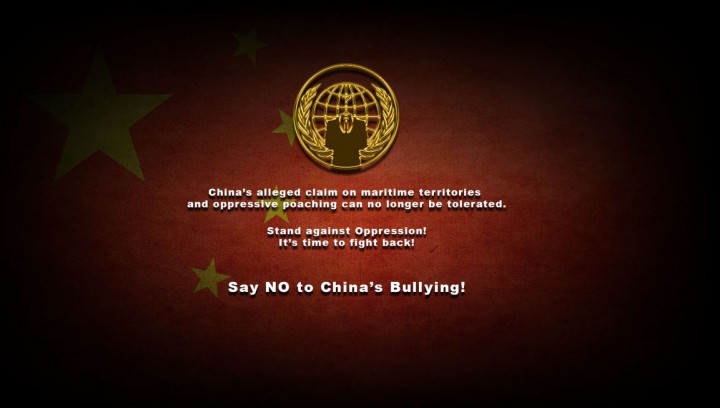 Anonymous Philippines went on another hacking spree. After targeting Philippine websites last year, it has crossed borders and defaced more than 200 Chinese websites this week.
This move was publicly announced by the group through its Facebook page. It listed all the websites it infiltrated.
The series of website defacements is the group's way of striking back against China, which is currently locking horns with the Philippines over the territorial ownership of Scarborough shoal, also known as Huangyan Island.
(See: Anonymous threatens to leak personal data of Singapore government employees)
The feud over the island – which sits between the Philippines and China in the South China Sea – has been ongoing since 2012. It was heightened due to a series of conflicts this year, including the alleged firing of cannon ball by the Chinese coastguard on Filipino fishermen and Philippine police's arrest of Chinese fisherman.
This is not the first hacking spree on Chinese websites by the same group. In 2012, it defaced around seven websites as a counter attack to a Chinese hacker's alleged defacement of a Philippine university's website.
(Source: ABS-CBN News)