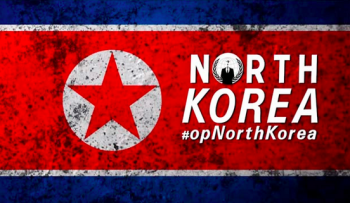 I guess this is what they call collateral damage. After hacker collective Anonymous's long-awaited June 25 hack attack on North Korea, North Korea Tech has been busy picking up the pieces, and things look ugly. The full post is really worth a read, but here's a short summary of what apparently happened:
Things started off on a particularly bad note when Anonymous accidentally hacked itself, apparently as the result of a misunderstanding about the nature of one of Anonymous Korea's websites:
WTF 503 Service Unavailable : http://t.co/f3fnKoU9sR

— Anonymous (@Anonsj) June 24, 2013
Then, as the attack commenced and North Korean websites started going down, it turned out someone had hacked Blue House, the website of South Korea's president. An Anonymous Korea member claims Anonymous didn't do that, but of course since the collective really is anonymous, there's no way to be sure.
NOTICE: WE DID NOT HACKED 'BLUE HOUSE' #Anonymous

— Anonymous (@Anonsj) June 25, 2013
A number of official North Korean sites were taken down — many of them have since been restored — but Anonymous also hacked the websites of a number of random Chinese cities and towns for some reason, adding a velociraptor meme to each on a page called home.html that no one is likely to see because it's not linked on the cities' actual home pages.
At the risk of incurring the wrath of the hacker collective, I must say that while I'm personally in favor of increased transparency from all governments, I'm not all that impressed by the mass website defacement that seems to be the group's raison d'etre these days. As is generally the case, there's an XKCD strip that explains this better than I could (just substitute "North Korea" for "CIA"):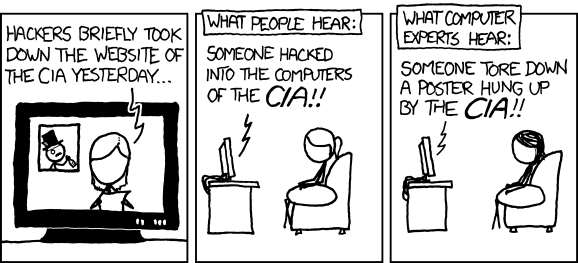 Of course, Anonymous has also said that it has hacked into North Korea's intranet and stolen military documents, but the evidence of that remains to be seen. The hackers also claim to have secured member lists and information for the China-based North Korean propaganda group Uriminzokkiri and have promised to publish the data via Wikileaks but, again, it isn't actually available yet as far as I can tell.
(via North Korea Tech)