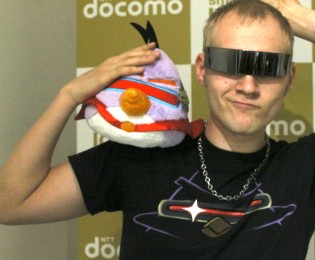 Yesterday we were delighted to try out Rovio's new game Angry Birds Space at an event in Tokyo. Since then the game has hit number one in the App Store at least 28 countries so far, according to Inside Mobile Apps.
But let's be honest. You really can't say you've made it until you've been animated by Taiwan's NMA.tv. So no doubt the folks over at Rovio are likely pretty ecstatic that their angry birds have been turned into animated cartoons!
No wait. It's an animation of an animation.
In a dream…
But in all seriousness, Angry Birds Space is a pretty elegant spin-off on their original hit game. The mechanics are all twisted, but yet still based on real physics. It's just outer-space physics now.
Check out NMA's take on Angry Birds Space in the video below.