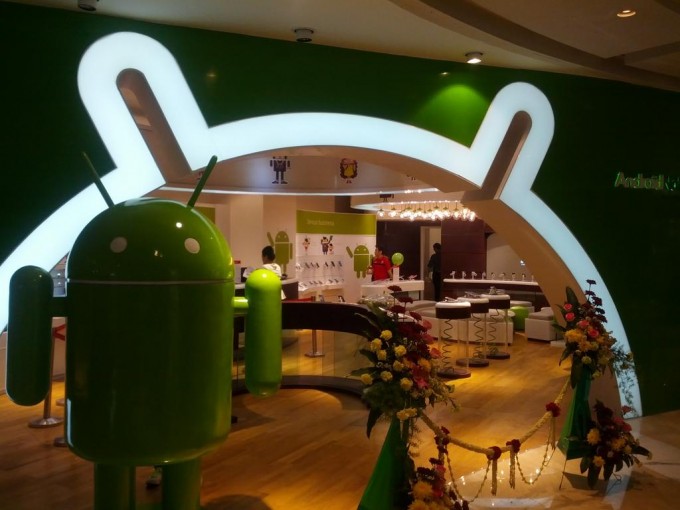 Today, Indonesian electronics retailer Erafone opened its second dedicated Android gadget store, called Android Nation. This new one is in the Grand Indonesia Mall (pictured above). The store will offer an all-round Google OS experience, from Android phone and tablet sales to mobile OS upgrades and app shopping. Yes, the shop has a sort of menu filled with QR codes besides app icons, letting buyers easily explore new apps.
An Erafone representative said that the company is starting its traditional big sales program at the same time as the store's grand launch event. The first Android Nation shop was opened at the Senayan City Mall back in July.
The new Android Nation retail experience will of course stock top Android-powered devices from the likes of Samsung, HTC, and Sony. And, as the recent Indocomtech IT exhibition showed, Indonesian consumers are now really coming round to Android, turning away from BlackBerry and feature phones in great numbers.
If you're interested and in the capital, you can try paying it a visit this weekend.
[Image via @Google_IDN on Twitter]