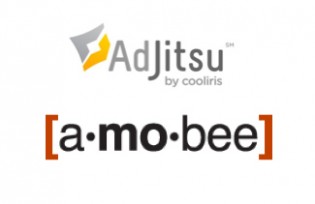 It was just a couple of months ago when California-based ad company Amobee was acquired by SingTel for $321 million. Now today there's word that Amobee is itself acquiring Adjitsu, which is a 3D mobile advertising business developed and owned by Cooliris, the folks behind LiveShare. The financial terms of the acquisition were not disclosed.
Cooliris has long been known for dazzling 3D photo gallery displays. And its Adjitsu 3D advertising graphics look just as slick. Products displayed in 3D can attract far more user interaction, as you can see in the demo video below. Here we see a Nokia Lumia 800 phone being turned and then viewed from multiple angles, and color changes are toggled with controls on the side.

Amobee's CEO Trevor Healy commented on the acquisition, and why Adjitsu's 3D ad displays stand out:
Creating mobile ads with an immersive 3D experience fundamentally changes the way people perceive ads. Instead of a passive experience, mobile users now interact and play with the ad, which is key to starting a love affair between the consumer and the brand. […] With AdJitsu's advanced 3D technology, Amobee's mobile ad campaigns feel like mini apps that mobile users look forward to receiving.
Personally speaking, I wasn't even aware of the fact that Cooliris had branched into this kind of business. Indeed this small, standalone business unit was only just spun-off by Cooliris in 2011. It's certainly a practical use of 3D technology, in contrast with other 3D experiments which may have gone bust.