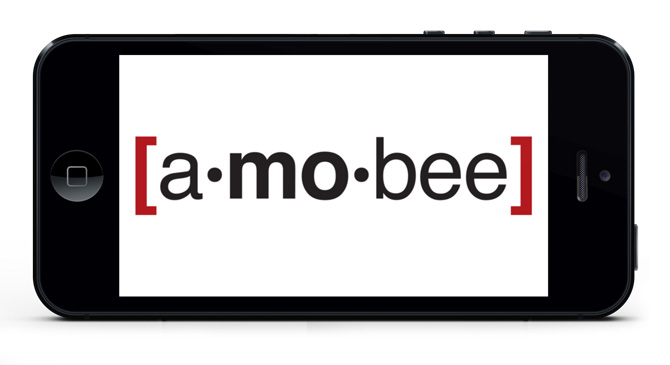 Many folks in the internet industry know about SingTel's whopping $321 million acquisition of Amobee. But Amobee's business is actually more than a mobile ad network management platform. It is also a mobile ad agency, helping clients with creatives, copy, strategy, and media buys. It's an end-to-end mobile ad solution business.
Over the past few months, the acquisition raised eyebrows and discussions in the Southeast Asian internet industry. Several reliable sources told me that the integration between Amobee and SingTel hasn't been that smooth. But other sources said that things are okay so far.
So what's going on with the companies' integration? I was told that SingTel's grand plan is to have all its subsidiaries using the Amobee platform. This way, it is easier to plan and push mobile ad campaigns across Southeast Asia: Singapore (SingTel), Thailand (AIS), Australia (Optus), Indonesia (Telkomsel), and Philippines (Globe). A reliable source told me that the subsidiaries weren't forced to use Amobee, but in the end all of them chose to anyway. In fact, Amobee CEO Trevor Healy told me that all the integrations have already been completed except for Thailand's AIS.
One of my sources in a company that has integrated with Amobee told me about his experience working with Amobee:
It has been smooth so far. Our technology team is working with Amobee and there isn't any major problem with the integration. We haven't actually used it for mobile advertising. So we can't fully comment until we run it. Even if we don't use Amobee, our company will not be affected much. We will just use our previous mobile ad management system we had.
But not everyone's comment has been great when we asked about Amobee. One of our sources from SingTel told me:
Yes, we're having problems with Amobee which is true. We've tried using them, the consumer side has also tried using them but they do not produce results and they are actively pushing for us to use Amobee but most of us are refusing. Besides, they are charging big media agency rates like Zenith, even though we are "related."
To be fair, I also took time to speak to Trevor Healy, the CEO of Amobee. When I raised the problems mentioned above, Trevor was very open and transparent in answering my questions. He took the long route in explaining why these problems can't be true:
First, Amobee kept almost 100 percent of its employees and if there were really big integration problems, employees wouldn't be staying, he says. He also commented that out of the four acquisitions he experienced so far, this one with SingTel has been the smoothest.
Second, Healy told me that revenue growth has been rapid, especially in Asia. To the layman it seems like a very predictable growth as Amobee is now able to leverage SingTel's network. But Healy dismissed that, saying that most of Amobee's revenue isn't from SingTel or from its associates. Rather it is from brands who the company has already worked with. The reason Healy is now based in Singapore was because growth in Asia was so fast. Last quarter alone, Amobee revenue hit S$21 million (US$17 million). Healy revealed that Amobee's 2013 revenue is on track to grow by 88 percent compared to its 2012's figure. Healy said:
Success and failure of our company does not hinge on whether the [SingTel] associates succeed or not. Most of our business is still [more from brands]. I would say the company is incredibly healthy. You only have to look at the customers of the company to see if the company is performing or not. Personally, I'm very happy with the sale. I think SingTel has been very honorable. They kept us as an independent company.
Third, Healy said that Amobee is hiring rapidly in Asia. It now has about 50 people in Asia and has offices in Singapore and Sydney. In the near future, Amobee also plans to have offices in Shanghai, Jakarta, and Manila. As a whole, Amobee has over 200 employees spreading across Asia, Silicon Valley, London, and Israel. If the company is hiring, things must be getting busy, and perhaps rosy.
On a fair note, shit tends to happen from time to time within big corporations like SingTel especially when it involves major change. The cynics will say that the product might be really lousy. I've been hearing different things from different sources, so it's hard to be sure exactly what the truth is. But at least from my conversations with Healy, he seems calm and confident. Amobee looks like a company that is growing.