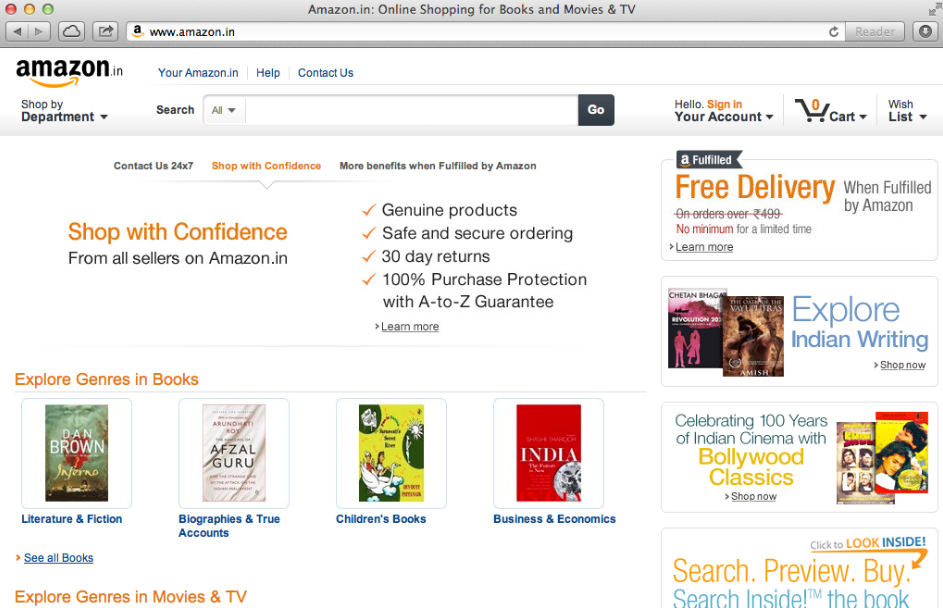 In a bid to reach out to more online merchants in India, Amazon India today announced two initiatives that will help make life easier for its third-party sellers. It's a move by Amazon (NASDAQ:AMZN) to woo some merchants away from rival Indian sites such as Flipkart and Snapdeal.
The two new things are all about speed for Amazon's online sellers in India. Now they can make use of Self Service Registration (SSR) and Amazon Easy Ship. That first one allows merchants to sell their products and items on Amazon immediately after signing up. Amazon Easy Ship helps sellers with logistics because Amazon will directly pick up products ordered by customers from the merchant's warehouse and deliver them straight to the final destination.
(See: Shop til you drop: India's e-shoppers spent $16 billion in 2013)
Amit Deshpande, Amazon India's general manager, says that the two new measures will help its sellers achieve more sales and profits. Deshpande added that trials over the past two weeks have helped sellers see an average of 30 percent growth in sales. Thousands of them have registered from across India, including in some tier-three cities and remote locations like Ladakh, according to the Amazon India boss.
It will also speed up delivery times for shoppers in India – an important thing in the growing battle for new customers.
Amazon first launched in India in June last year. Flipkart remains the ecommerce market leader in India.