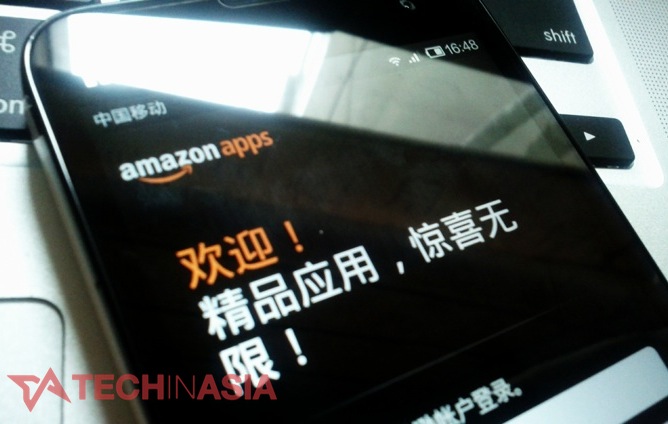 In a surprise move, Amazon (NASDAQ:AMZN) has opened its Android-oriented Appstore in China today. That's despite the fact that China wasn't listed on Amazon's Appstore expansion roadmap last month, in which the company took its service into 200 new countries, including over a dozen major Asian markets.
The Amazon Appstore launch in China means that the American e-tailer has leapt the final hurdle in its long pursuit of selling its own hardware in China. Though the Amazon Appstore can be used with any Android device (and is now available in Chinese here), it features as the main store on Amazon's own Kindle Fire tablets. It's now likely that these tablets will launch in China soon, perhaps accompanied by the Kindle e-reader.
Amazon is promising Chinese users that there'll be a host of locally made and overseas gaming titles on the store, including ones from Tencent (HKG:0700) and Sina (NASDAQ:SINA).
This comes just a few weeks after Amazon rolled out its Cloud Drive storage service in China, and over four months after its e-bookstore launched in the nation. In theory, everything's in place for all of Amazon's hardware to hit the Chinese market.
While Amazon's Appstore isn't the first third-party Android app store to accept payments in China, it should boost revenues for app developers by placing a stronger emphasis on paying for digital content. The Google Play store only supports free apps in China.
(Hat-tip to 36Kr for spotting this)