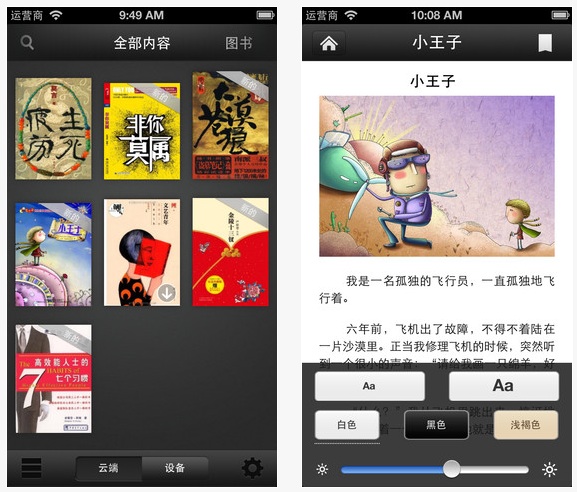 Amazon (NASDAQ:AMZN) has just launched its e-bookstore and Kindle smartphone apps into China's crowded e-book market. It has been a long time coming – and there's still even longer to wait for Chinese consumers who'd actually like to buy a fully-supported Kindle e-reader, as that device is not part of today's launch.
As spotted by TheNextWeb, the Chinese "Kindle Store" – meaning its e-bookstore – is now online here; plus the Android version of the Kindle reading app is on this special homepage, along with the iPhone and iPad versions now in the Chinese iTunes App Store. All the apps are the global ones that everyone else uses, not some fenced-off made-for-China creations.
What's next for Amazon's Kindle in China? It's high likely that the next launch will be the Amazon Android AppStore along with Amazon's cloud services – both being prerequisites for the Kindle and Kindle Fire tablet.
There's an array of free and paid-for e-books in this new Kindle Store, though for now they can only be read in the Amazon-made smartphone apps. Here's an e-book product page: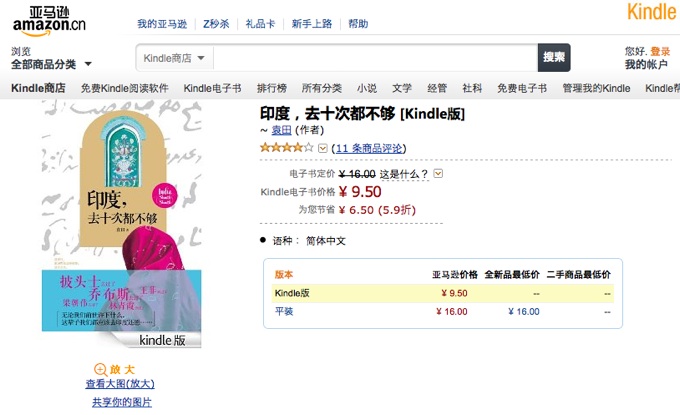 Quite a few e-book fans in China have purchased imported Kindle e-readers, but they're still not being supported by Amazon. In fact, a whole cottage industry has grown up around these Kindle owners and enthusiasts in the country, such as iKindle for news subscriptions, and Duokan for flashing custom firmware onto Kindles.
The Kindle Store enters a very crowded market in China, with everyone from the funky social network Douban to huge e-commerce stores offering e-books. One such online store, Dangdang (NYSE:DANG), even sells its own e-reader device. Others, such as Shanda Cloudary, have been in the biz for years already. So the Amazon and Kindle names are guaranteed success in China about as much as the Mayans are going to be proved correct later this month.
[Source: TheNextWeb]