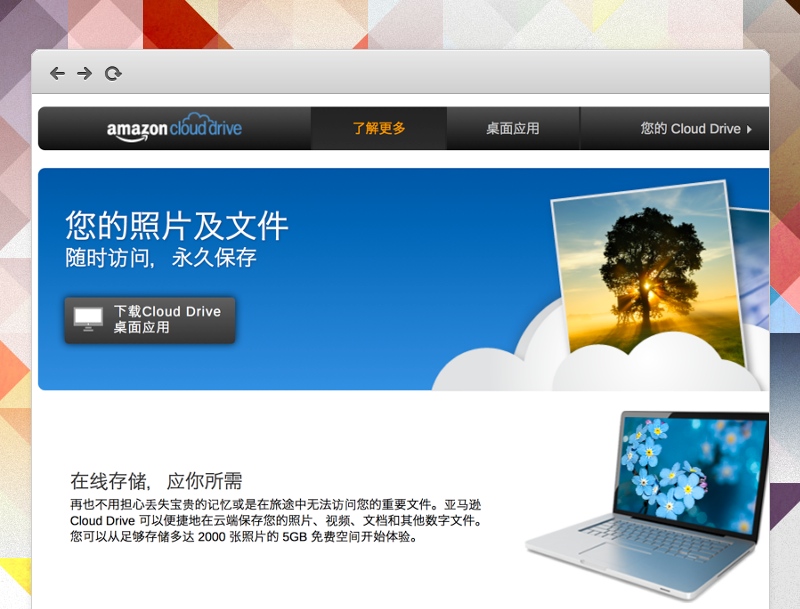 So it turns out that Amazon's (NASDAQ:AMZN) Kindle hardware didn't launch in China on the 16th as rumors said it would. But there is a concrete development today with the rollout to Chinese consumers of Amazon's Cloud Drive feature.
Amazon's personal cloud storage service launched last year in many countries, and was finally imbued with file syncing capabilities earlier this month. The Amazon Cloud Drive apps for Windows and Mac are also now available in Chinese from the Amazon China site.
The business-oriented Amazon Web Services launched in China last December.
The availability of Amazon's Cloud Drive in China might suggest that Kindle hardware is a step closer. Or not. Amazon's Kindle e-bookstore opened in China a few months ago, but readers must view the purchased e-books within the company's smartphone apps. But with China not getting the Amazon Appstore anytime soon – no love for Indonesia or Singapore either – it's safe to say that the Kindle Fire and Kindle Fire HD tablets won't be going on sale here for a long time.
Amazon Cloud Drive is up against a lot of local rivals, such as Baidu's Netdrive, a Dropbox clone that the search engine giant says has over 30 million users in the country. There are also startup cloud services like Kanbox.
(Kudos to @foxmachia for spotting this)