Amazon (NASDAQ:AMZN) has finally issued an announcement that the Kindle is at last coming to Japan, as well as the Kindle store with 50,000 Japanese titles. The breakdown of the Kindle models for Japan, which can be pre-ordered today, will be as follows: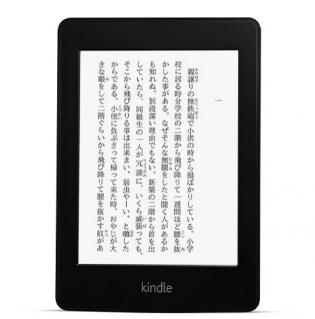 This comes after a very, very long delay and perpetual reports that Amazon and its Kindle would be coming soon. That was likely due to reservations on the part of publishers, as Amazon has the potential to disrupt what was a reportedly a $789 million industry for fiscal 2011. Amazon adds in its announcement:
The 50,000 Japanese-language titles come from a wide range of publishers small and large, including Bungeishunju, Gentosha, Kadokawa, Kodansha, Shinchosha, Shogakukan and Shueisha, all of whom have worked with Amazon to make their titles available in the Kindle Store.
It has been almost five years since Amazon's Kindle was originally released, so this has certainly been a long time coming. We'll have to wait and see how it stacks up against Rakuten's Kobo, which got an early jump on the local market, despite a few minor troubles along the way.