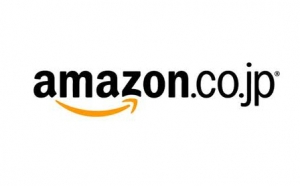 The Nikkei business daily is reporting that Amazon (NASDAQ:AMZN) could enter the Japanese e-book market sometime this year, bringing its new Kindle readers offerings along with it. It is said to be in late-stage negotiations with prominent Japanese publishers, including PHP Institute Inc, which is to provide about 1000 digital titles.
Last month we saw Amazon's Japanese branch announce a call center in Sendai, which is not only good news for the earthquake-affected region, but also an important step to help support customer inquiries in the country.
According to this latest Nikkei report, the Japanese e-book market was worth about 65 billion yen ($846.9 million) in 2010. That pales in comparison to the market for printed books and magazines which is worth about two trillion yen.
Bringing affordable Kindle readers could certainly help shake up an industry that has been slow to take off thus far. But in an space where publishers hold a tighter grip on content than in the US, it remains to be seen if Amazon can offer the same kind of ebook discount pricing that it can give in other markets.
Homegrown online retailer Rakuten (JSD:4755) also recently jumped into the e-book space with its new Raboo online book store.
[Via Reuters]