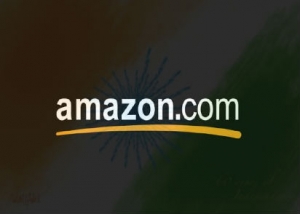 Online retail giant Amazon is poised to enter the Indian market as soon as the first quarter of next year, reports Times of India today. Citing unnamed sources, it says that the company is hiring in Hyderabad, Bangalore, and Chennai, possibly over 200 people.
Pluggd.in reported last month that a call for applications had gone out from Amazon HR representative @guptak via Twitter. They also pointed to the fact that someone named Madhu M was hired as the SVM at Amazon India in Chennai.
We reported back in March that the e-commerce industry in India is set to hit the $10 billion mark in 2011. And while recent report by the IAMAI noted that many Indians are currently very wary of buying products online, it sets the table for a trusted and established organization like Amazon to jump in and fill the gap.
It is also worthy to note that Amazon's existing offices in India are basically development centers that dig deep into the technology aspect of the business. With that in mind, it is rather surprising to learn that the company has taken such a long time before setting its e-commerce reach (sales unit) there.