Amazon India has been around for a year or so. Due to the country's policies on investments from foreign companies, it operates as a marketplace only, managing and delivering orders from other retailers rather than bring in products. And it seems that the company is not aware of what its vendors are selling.
A cursory search for Watch Dogs on the PC brings in a range of deals from a super low price of INR 499 (around $8) all the way up to the actual retail price of INR 1799 (almost $30). But if you look at the INR 499 listing a little closer, you'll notice that it's not exactly a legitimate product, and it's even labeled as such.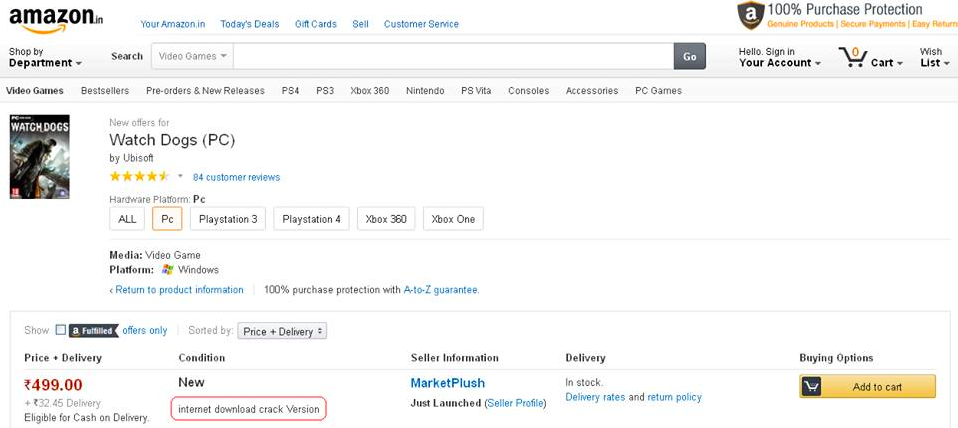 For the uninitiated, a crack lets you bypass the game's security features so you can play it without actually paying for it. In this case, you avoid paying full price. While piracy is a problem in the country, this is the first and rather brazen attempt of it visible on a storefront as big and highly-profiled as Amazon. Though this is surely a case of employee negligence, it doesn't do consumers, or publishers any favors.
(h/t Alekh Khanna)
---
More from India:
[news post_id=169276]