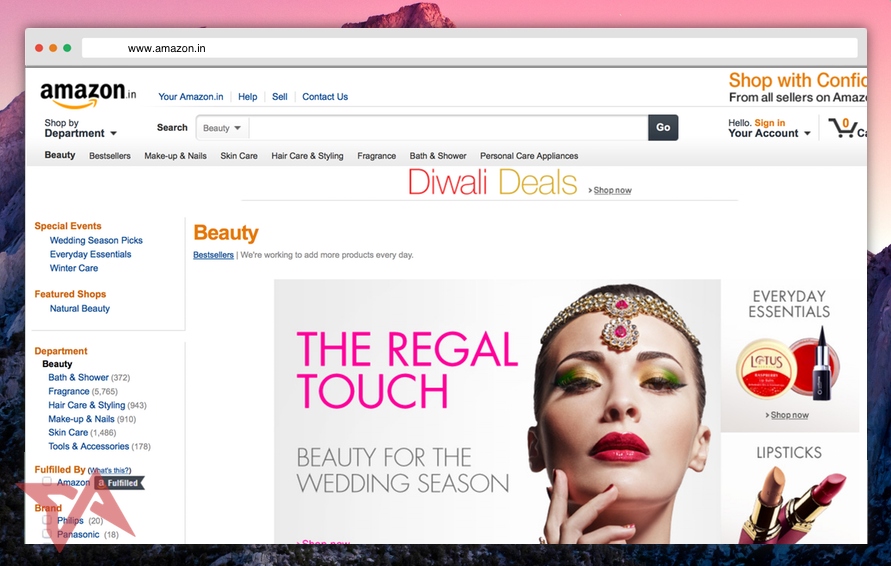 Amazon (NASDAQ:AMZN) launched in India this June with a limited line-up of products, but a few gaps are slowly being filled in. Today the Amazon India e-store is filled up with skin-care, cosmetics, make-up, and all kind of beautifying products [1]. 5,000 new items have been added.
The new Amazon India features a few curated cosmetic collections on special themes, such as wedding make-up, and skincare for winter. There's also a "color map" to make it easier to find items based on your skin tone.
Amazon India now has "over nine million books, over 140,000 products from hundreds of brands, and more than 1.9 million e-books." The Kindle Paperwhite and Kindle Fire tablet are on sale there too.
Amazon is still a long way from the vast product array of its homegrown rivals, such as Flipkart and HomeShop18.
(Editing by Paul Bischoff)