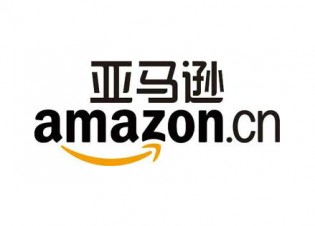 For western companies, China is probably the hardest country to localize for. But Amazon (NASDAQ:AMZN) is trying hard in China and has come a long way. It acquired Lei Jun's e-commerce startup Joyo six years ago, before changing its China branding to Amazon.cn last October (Chinese name: 亚马逊 – ya ma xun).
At the China Internet Conference earlier today, Amazon.cn CEO Wang Hanhua shared some interesting localization strategies that the American e-commerce giant has adopted.
Wang says that China is the only country in the world in which Amazon delivers goods on its own. And this year the company is expected to deliver more than 20 million items, and Amazon users can receive their purchases on average within 2.5 days. This was largely made possible thanks to a 160,000 square-meter warehouse located in Tianjin, north-eastern China. Wang said:
Amazon's service in China has surpassed its service in the US. Our founder, Jeff Bezos, has also tried delivering goods in China himself.
Wang also noted that unlike Americans, Chinese don't really care when the goods are delivered. They only care when the items they purchased will arrive and if they will ever arrive. So on Amazon.cn, it will state what time of day the items will arrive at your doorstep.
Even in product search, Amazon.cn underwent some minor localization. Wang explains that non-Chinese usually click and hit the back button whenever they are looking back and comparing products. But for Chinese, they prefer to open different windows in their browsers/tabs to search and compare products, and Amazon China adjusted to suit this behavior.
Also, 70 percent of buyers prefer to pay when goods are delivered. To make it easy for Chinese to pay, Wang claims that Amazon China is the first to introduce portable POS so users can pay the delivery guy via credit card at their doorstep.
Last year, we mentioned that users can actually key in the super short URL Z.cn to access Amazon.cn. The change was made because Amazon is an English word (unlike, say, Baidu) which makes it hard for Chinese consumers to remember. Wang closed on an insightful note that any e-commerce company can benefit from:
Localizing your service isn't about what you and I think, it's about how the market thinks.