Bungie's highly-anticipated Destiny will be exclusive to Amazon in India. The announcement comes after Microsoft announced that webstore would be the exclusive seller of the Xbox One in the region.
(See: You can now pre-order your Xbox One in India, but through Amazon only)
The immediate question is, what happens to customers who pre-ordered the game from other stores prior to the exclusivity announcement? The distributor, World Wide CD ROM did not reply to an email request for comment. And retailers claim they have not been told how to supply customers they have made commitments to. They are not happy with the arrangement, fearing it's a sign of things to come.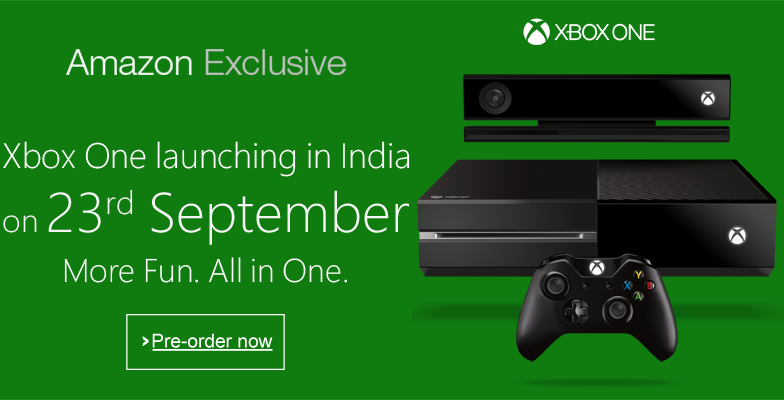 "Today it's a game like Destiny that's not going to do too well anyway, tomorrow what's going to stop Amazon from claiming FIFA, GTA, or any of the other games that sustain our business?", asked a store owner.
While Destiny has been subject to intense hype globally, the response in India is expected to be muted. Retailers claim this is for two reasons. For one, it's expensive. The game sells at INR 4299 ($70), discounted from the official price of INR 4599 ($75). It's a far cry from the INR 3499 ($58) pricing that gamers here are used to. Secondly, it's always online. There will be few takers thanks to the country's poor internet connectivity.
"We don't see Destiny being a big draw. Its price is too high and World Wide CD ROM (the game's distributor) has refused to drop price. This isn't Call of Duty where you can charge so much and get away with it," said one retailer.
Distributors here have talked about how Amazon has been relentless in its demands for specials unique to the e-tailer. Most have refused to budge as it would be unfair to other retailers. Besides, it would put them up to scrutiny from publishers, who would question the business sense of keeping their games exclusive to a single retailer.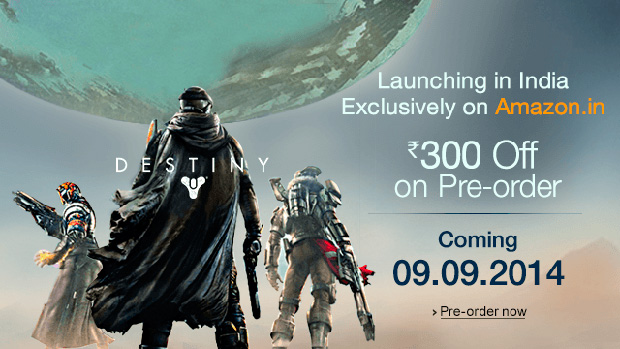 None of this, however, seems to faze Destiny's Indian distributor, World Wide CD ROM. Selling through Amazon makes financial sense as it would cost less than distributing to every store in the country. The game's high price and always-online functionality ensures it's not going to have a large audience, and this move minimizes risks in terms of quantity brought in because stock imported is just for one retailer.
(See: 5 reasons why you shouldn't play Destiny at launch)
India's policy on foreign direct investment restricts global e-commerce companies from offering products and services to customers directly. Due to this, Amazon cannot sell to customers itself, as it does in other markets. It can only provide a platform for sellers. Hence it has adopted a marketplace model wherein other retailers can hawk their wares on the website.
Traders in the supply chain claim that Gamezone, the only merchant selling Destiny on Amazon, is an alias for World Wide CD ROM. Amazon will package, dispatch and collect cash for all orders hence allowing it to be called an Amazon exclusive. It's a roundabout way of bypassing regulations in place on non-Indian companies operating in the country. At the time of writing this, Amazon did not reply to an email request for comment.
None of this has deterred Amazon from grabbing exclusive rights to something, anything in gaming. Earlier in the year, its Indian executives made a trip to E3 in an attempt to woo publishers into giving it exclusives for the Indian market. Destiny seems like a low-risk bet for Activision-Blizzard who appear to be testing the waters with this arrangement. It will be interesting to see if Amazon manages to do what others have failed to: sell India on a game as pricey and internet-dependent as Destiny.
What does this mean for Indian gamers? Well, it's opened the floodgates for making certain games exclusive at retail to the highest bidder, which isn't the best way forward in any market. Regardless of the outcome, it's clear that Amazon has made an impression on the video game industry in India. Whether it's one that it wanted to make, however, is another thing altogether.
---
More on Amazon:
[news post_id=169786]