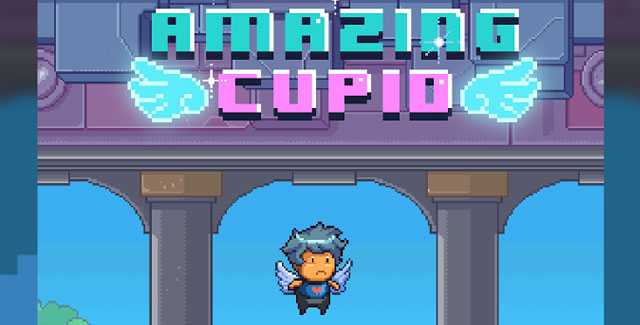 Flappy Bird is hotter than ever, and even though Dong Nguyen has removed the game from app stores it hasn't lost any of its popularity. One of Indonesia's biggest game developers, Touchten, has seized this moment, well-timed for Valentine's Day, to launch a similar game called Amazing Cupid.
Even though Amazing Cupid's gameplay is very similar to Flappy Bird, Touchten has added some fresh elements that enrich the overall experience. The game has three types of difficulty levels: normal, hard, or "impossibro", the latter of which are more challenging than the original Flappy Bird. In hard mode, instead of falling down due to gravity, the titular cupid soars upwards naturally, and users must tap to bring him down. In "impossibro", the cupid could fall or soar upwards as he flies through a portal.
On top of better gameplay and better graphics, Amazing Cupid also has a feature called "secret message", which lets users send a secret message that can only be opened by the recipient once he or she has achieved a certain score within a pre-specified time limit. This is one unique way to express your love (or hate) to someone in the wake of Valentine's Day.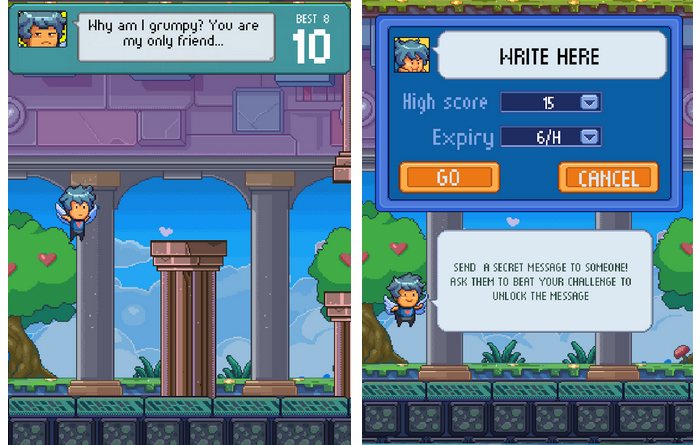 Not quite a clone
Overall, Amazing Cupid offers a similar, if heightened experience for players, compared to the original Flappy Bird. But is it fair to call it a clone?
The Touchthen team published a blog post which defines clone as "something that copied the stuff that can be copyrighted exactly." The only thing that Amazing Cupid picks up from Flappy Bird is its basic gameplay, which cannot be copyrighted. In addition, Touchten CEO Anton Soeharyo stated that he has received permission directly from Flappy Bird creator Dong Nguyen to go forth working on Amazing Cupid. So perhaps it's more accurate to describe the game as a "tribute" rather than a "clone."
You can download Amazing Cupid for Android here (English version) and here (Indonesian version).
(Read also: An open letter to Dong Nguyen, creator of Flappy Bird)
(Editing by Josh Horwitz)