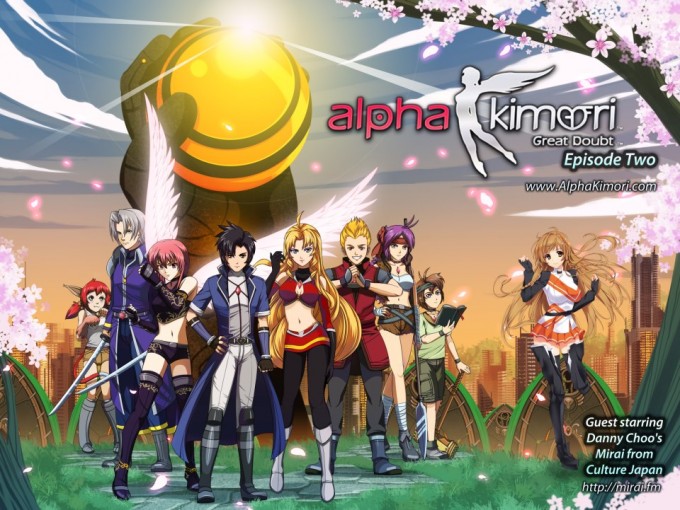 Malaysian game developer Sherman3D is reaching out to get more votes for its flagship Japanese RPG, Alpha Kimori, over at at online gaming platform Steam Greenlight. Sherman Chin of Sherman3D told me that they have reached nearly a thousand favorites at the moment, but the game still need a lot more votes to earn its way onto the Steam Greenlight online game store.
Sherman3D was one of three Malaysian game developers present at the recent Tokyo Game Show's "Asia New Stars Area." According to Sherman, Alpha Kimori is the only classic Japanese RPG at TGS that received acknowledgement by the Japanese media as a tribute to the JRPG genre.
Alpha Kimori is also the first official commercial game that uses the RPG Maker game engine, chosen by its engine distributor Degica. Sherman explained that they didn't use the RPG Maker's ready-made graphics and game resources, instead they used only custom-made ones. He added:
Sherman3D is working closely with Degica and Enterbrain (the creators of the RPG Maker engine) to create even more commercial classic Japanese Role Playing Games that are more than the amateur RPGs created with RPG Maker, showcasing the power of the RPG Maker game engine for professional purposes.
You can check out Alpha Kimori here, and if you like it, be sure to show it some love.