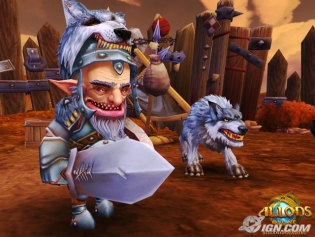 After earlier concerns that the free-to-play MMORPG Allods Online might be banned in China, the game will actually launch in the country tomorrow (August 30th) at 2pm local time. The Russian-developed Allods Online has been in closed beta in China for a while, but goes public tomorrow, hosted by Chinese gaming company Giant Interactive (NYSE:GA) on its own mini-page.
To accompany the launch, a Giant representative tells us that the company will roll out a promotion in which it will pay for a year's worth of speeded-up broadband for some lucky gamers. To take part, Chinese gamers just need to use a specially-developed, Allods Online-themed internet speed page (pictured below) and then register their details for a chance to win a paid-for speed increase on their intertubes: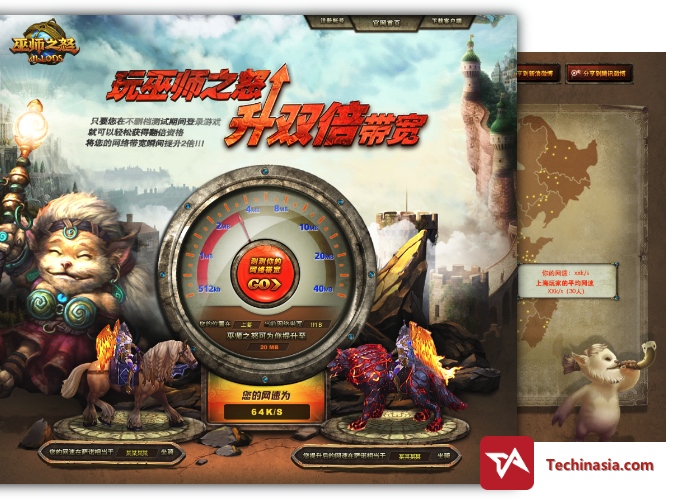 Giant has informed TiA that this promotion – which is not yet online – has an initial budget of RMB 10 million (US$1.58 million) and might be expanded if it proves successful in bringing more people to the newly-launched game. The reason given is that it's "to reduce the requirement of participating in this great 3D game" – although it's not thought to be any more speed-hungry than other 3D MMOs already running in China.
Despite a big broadband infrastructure push in China in recent years, no province has higher average speeds than 4MBps. Perhaps unsurprisingly, Beijing and Shanghai have the fastest general web speeds, dropping to an average of about 2MBps across much of the rest of the country.
But Giant has not commented on whether some controversial aspects of Allods Online might be removed, such as the ability of players to take part in same-sex marriage – something that's illegal in practice in China.
In our most recent look at the entire Chinese gaming industry, Giant is the sixth-largest by revenue in 2012 Q1, with 4.3 percent market share.