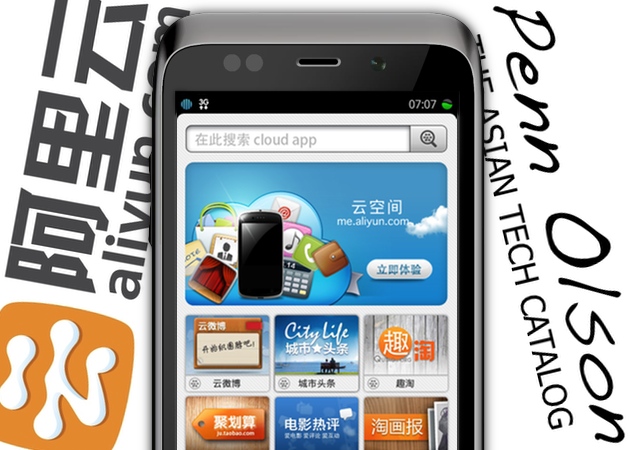 About two weeks ago, a man walked onto a stage and unveiled a game-changing mobile OS. But since he was wearing a peach-colour shirt and not a black turtleneck sweater, we're not talking about Steve Jobs.
The man in question was Wang Jian, and he gave the world its first peek at the Aliyun phone and mobile OS. As the president of AliCloud – a division of China's e-commerce giant Alibaba – he explained that the cloud-based smartphone and tablet software was Alibaba's bid to make China's first open and convenient mobile OS.
Alibaba's significant foray into mobile, software, and cloud-computing opened up a lot of questions, so Penn Olson reached out to the company and got some answers from an Alibaba Group spokesperson.
A mobile platform is only as good as its developers – a problem that Android, HP, and BlackBerry are grappling with right now – so this is perhaps the first hurdle that Aliyun faces when it hits the shelves soon on a K-Touch manufactured W700 phone (pictured above and bottom). Chinese app devs will need it to be more affordable than developing for rival platforms, and start-ups will be judging what kind of leverage they can get on the Aliyun OS, compared to launching on Android, iOS or Symbian. The Alibaba spokesperson explains:
The Aliyun OS, coupled with the cloud services provided by AliCloud, greatly reduces the cost and time barriers for developers as they can either develop cloud apps with their own fully developed servers or opt for AliCloud's cloud infrastructure service at a nominal fee; developers can therefore devote more attention to business innovation. Third-party mobile software developers will be able to use technology such as HTML5 and JavaScript to reduce the complexity in the app development process.

We hope to help third party developers to enter this platform and will hold a developer's conference later this year for developers to attend and learn how to use the cloud platform and how to develop cloud apps. Aliyun OS may also be integrated with other mobile devices, including mobile phones with larger screens and tablet computers in the coming months.
Aliyun is a custom-made OS that Alibaba has been secretly working on for years, whilst simultaneously publicly building up its AliCloud business. Although it's not Android-based, it will be fully compatible with Android apps, which might help with initial traction if it means users can still play popular games such as Angry Birds on it.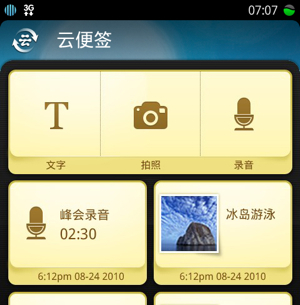 On the app store front, Alibaba explains to us:
We will provide users with two channels or storefronts to access apps: the first being our cloud app store containing third-party and sister company cloud apps, and the other being the "native app" store that offers Android apps, which can be downloaded and installed onto the mobile device.
---
A Mobile Gold-Rush
---
Just as Apple's iOS was an enticement into Apple's music and film stores, and Android a way of spiriting more Google ads into people's hands, so Aliyun will be integral to Alibaba's B2C and C2C e-commerce platform.
Alibaba seems to have decided to be an exemplar in the Chinese web industry, building its own mobile OS before Baidu, Tencent or anyone else could get there first. It's undoubtedly inspired by the phenomenal growth in mobile usage in China in recent years, and by the near certainty that mobile net usage will surpass PC web browsing in China by 2013.
Although it's possible to shop online on Alibaba's Taobao.com via various mobile apps, the new Aliyun OS raises the prospect of some innovations in phone- or tablet-based shopping in China.
---
Global Ambitions?
---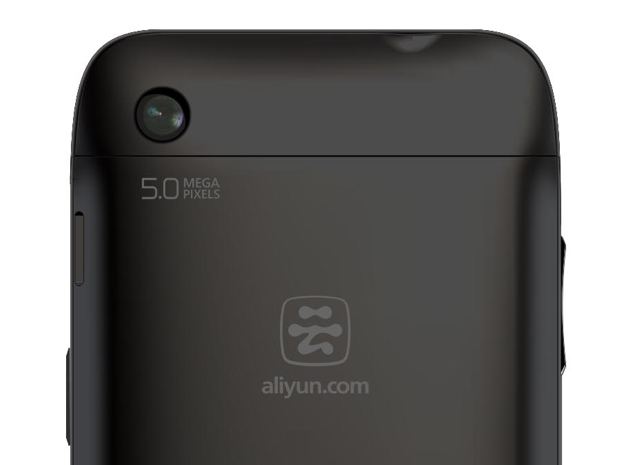 Aliyun seems to be China-bound – for the moment anyway. An Alibaba representative tells as that, "We do not rule out the possibility of the Aliyun OS making its way onto mobile devices outside of China."
We know that Alibaba will not push into hardware, so the emphasis is on AliCloud and the cloud-based services that are baked-in to the new OS, such as notes (see the middle picture), chat, email, and back-up storage for SMS, contacts, and photos.
Alibaba is not revealing what kind of cloud power they're packing right now, in contrast to Apple's very visible US$1 billion data centre/'server farm' – see it here on CNN – that it's using to power its upcoming cloud-based features in iOS5. But as China's biggest e-commerce, group buy, and online payments services – in the form of Alipay – Alibaba surely has the horsepower ready to be unleashed for the Aliyun OS.
On a final, tantalizing note, AliCloud and Aliyun are huge ventures for Jack Ma's behemoth e-commerce firm. Some might say that this mobile OS is a step towards Alibaba becoming more of a "China's Google" kind of company than Baidu itself. But for now, Alibaba is insisting that Aliyun is actually just about moving with Chinese consumers to their mobiles, and that the "open" nature of the OS invites competitors to develop for it. An Alibaba spokesperson concludes that Aliyun is simply their way of coming up "with innovative ways to address customer wants and needs. That is where we are putting our energies."