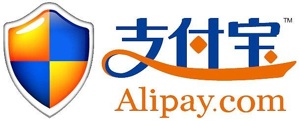 According to rumors in the Chinese media, Alibaba's online payments platform, Alipay, has completed its technical preparation for expanding to global users. In the next one or two months, sources claim, overseas users will be able to use Alipay directly on the company's own e-commerce sites – Taobao, Tmall, and Alibaba.com (HKG:1688) – as well as numerous Chinese domestic websites that make use of it for online purchases.
We spoke to an Alipay representative at Alibaba HQ this morning, who said that the company doesn't have any information on this topic at the moment.
With 600 million users, Alipay is the world's biggest online payment platform. Such a move would again throw down the gauntlet to eBay (NASDAQ:EBAY) owned Paypal.
Currently, users in only the Greater China area – Hong Kong, Macao, and Taiwan – who have a Visa (NYSE:V) or MasterCard (NYSE:MA) can use Alipay for shopping on Taobao.com. The total number of such Alipay users in these areas is already up to 1 million. But that could all change and become easier if Alipay's global expansion goes ahead.
For the moment, Alipay is reportedly busy negotiating with several of the world's biggest credit card organizations, expecting to start its global business before the end of this year. By then, overseas consumers should be able to shop on Chinese websites, and buy anything so long as its saleable – or ship-able – to other territories. It'll be interesting to see if this will prompt a number of Chinese web companies to globalize their own businesses in-line with the new opportunities this would afford them.
The company has already worked with overseas partners before, for its AliExpress payment system, which is largely confined to the international B2B e-commerce site Alibaba.com.
It would be a really big leap if Alipay succeeded in making this global move, and it would mean a lot for its business around the world, which is reportedly Taobao's long-term plan.