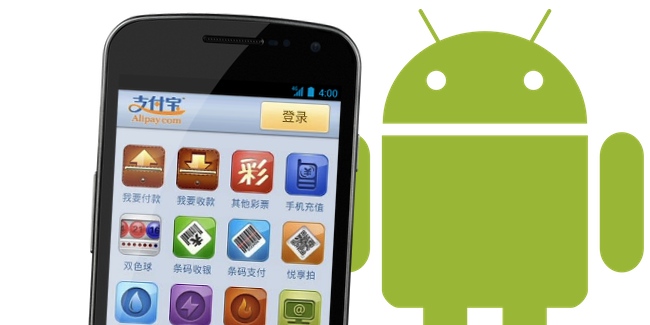 China's biggest online payment platform, Alipay, has said that its cross-platform mobile apps have been downloaded just over 30 million times in total. The company also revealed that it has seen transactions in these apps go up six-fold, compared to the previous year, as more people use the Alipay apps to pay for things on-the-go or just to deal with their accounts.
Alibaba-owned Alipay also stated that it sees 60,000 new mobile app activations per day. But it's not clear precisely how many new users it's getting on mobile, or how many can be counted as regular users.
Nonetheless, it's a clear sign that e-commerce companies need quality, full-featured apps as more Chinese people start using smartphones. As for how many downloads Alipay is getting on various platforms, it revealed that Android is by far the most popular. The app's download proportions can be seen in this graph: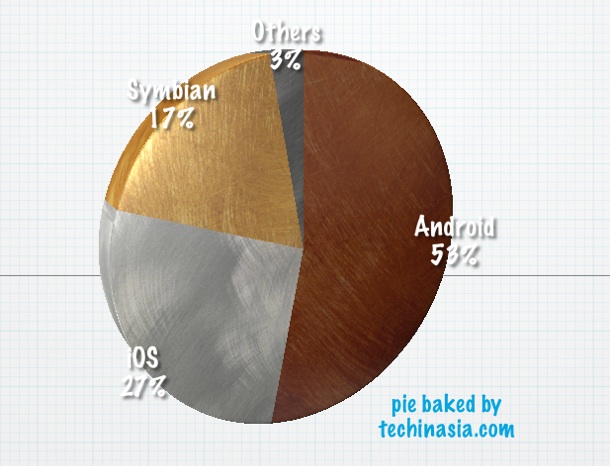 The 'others' section contains Windows for mobile (both the old WM6 and the new WP7) with 1.7 percent share of downloads; generic JAVA apps account for 1.1 percent; and Blackberry weighs in with a meagre 0.1 percent (and then this total got rounded up to 3 percent).
Interestingly, these download stats chime in very nicely with observed web usage data that we looked at recently from a mobile ad platform. Those figures revealed that Android is effectively 2.3-times as popular as iOS in China, and now Alipay's numbers suggest something very similar.
Alipay also told Chinese media this week that its mobile apps will get updates soon to add new features, such as enabling payments of utility bills whilst on-the-go.
[Source: Donews – article in Chinese]