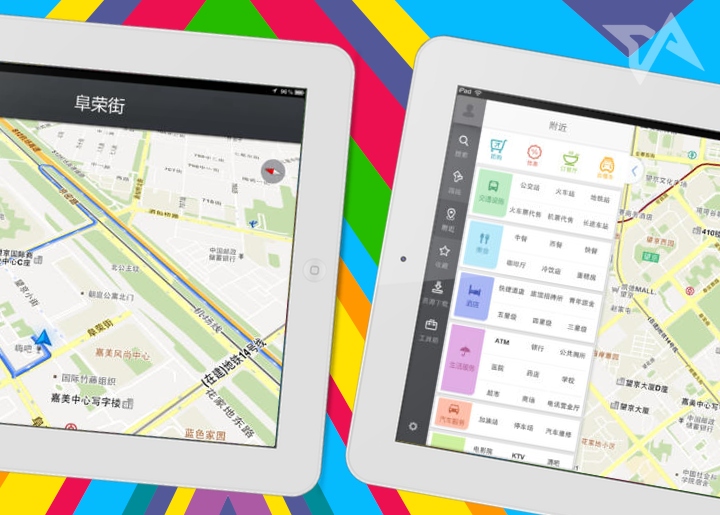 E-commerce titan Alibaba forked out $294 million to take a 28 percent stake in Autonavi (NASDAQ:AMAP) in May last year. Today, in a letter to Autonavi executives, Alibaba offered to buy the remaining 72 percent of AutoNavi in an all-cash bid, according to the NYTimes Dealbook blog.
Alibaba is offering a tempting premium. The e-shopping company has tendered a bid of $21 per American depositary receipt, which is above the $16.54 value of Autonavi's shares prior to the start of trading on Monday. An Alibaba representative directed us to the letter here (PDF file).
That bid effectively values Autonavi – which runs China's top smartphone map app and is the official Apple Maps source in China – at about $1.58 billion, which is just over double its current market cap of $767.33 million. The letter, signed by Alibaba director Joseph Tsai, says the proposed deal is "an attractive opportunity" for Autonavi to "realize superior value that is otherwise difficult for Autonavi to achieve as a stand-alone company" in an "increasingly challenging" sector. That's because, Chai goes on, some "well-capitalized internet players in China have become major competitors" to Autonavi. That's a reference to Baidu (NASDAQ:BIDU), whose mobile map app is poised to overtake Autonavi's as China's top online mapping service.
Secret map
Baidu's maps app – which has been aggressive in offering turn-by-turn driving navigation for free, undercutting a part of Autonavi's cash-making business – is central to the search engine giant's mobile strategy that encompasses locally relevant search results, local directories, and daily deal offers. Alibaba wants to counter Baidu's own maps app in these and other areas.
The same goes for arch-rival Tencent (HKG:0700), which is investing strongly in its Tencent Maps, including the impressive 'street view' coverage across major cities in China. Tencent Maps may prove to be a secret weapon in the mobile commerce capabilities of Tencent's messaging app, WeChat. Needless to say, Alibaba doesn't want WeChat to grow in strength in e-commerce, which is an area where it's already heading. Alibaba has its own messaging app, Laiwang, which is struggling to grow in the face of WeChat going mainstream with close to 300 million active users.
And so Autonavi can play a part in helping Alibaba fend off both Baidu and Tencent in a number of key areas.
Autonavi is unlikely to respond to Alibaba's offer immediately as trading is about to begin in New York's markets.
(Editing by Josh Horwitz)