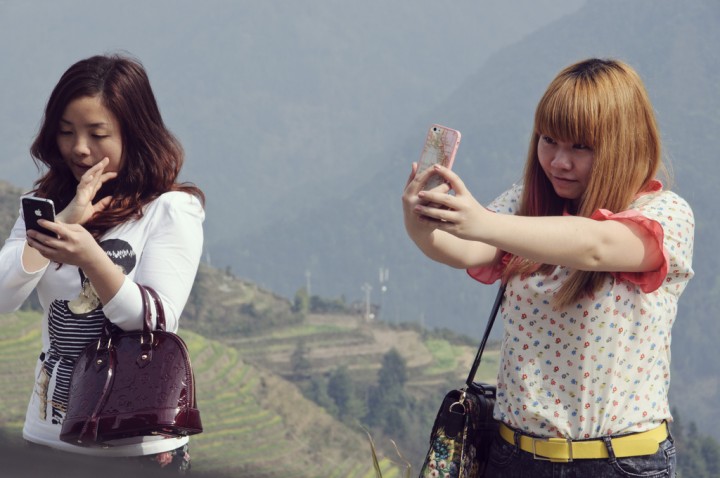 Yesterday news broke that China's Ministry of Industry and Information Technology (MIIT), the regulator of the country's three state-owned telcos, announced that 11 Chinese companies had received licenses allowing them to operate as "virtual telecom service providers." This enables these private firms to lease services from China Telecom, China Mobile, or China Unicom and repackage them for consumers, much like how Sprint licenses airwaves to Virgin Mobile, or how Walmart offers service plans using T-Mobile's network.
It's a watershed moment in the country's telecom industry, marking a rare instance in which Chinese state-run firms have had to cede some power to private enterprises. However, it's not yet clear what subsequent competition might look like.
Of the eleven firms that received licenses, two of them are major e-commerce players in China: Alibaba's web services branch Net.cn nabbed approval (the company offers domain listings and cloud services), along with major e-store competitor Jingdong, best known for its speedy delivery service and quality control.
It's also worth noting that two other major chinese retailers reportedly made bids for licenses – Suning and Gome, both of which are companies best known for selling electronic appliances and gadgets – big bulky things like refrigerators and microwaves, in addition to sexy touchscreen phones – in their brick-and-mortar stores. But both are pushing into e-commerce as well.
Why are e-commerce firms applying for telecom licenses?
For one thing, Alibaba and Jingdong, as the country's two largest e-commerce firms, both sell a lot of phones. In their view, selling products and services that typically accompany phones – mobile data and call minutes, mainly – could be an easy avenue through which a few extra dollars can be earned. Customers might purchase a brand-new Samsung Galaxy S4 on Taobao and subsequently select a service package from Net.cn just before the final checkout page.
Jingdong and Alibaba can also utilize their internal data to create new types of packages for consumers. In an exclusive statement given to Chinese-language media outlet Techweb, Jingdong vice president Wang Xiaosong stated that the company intends to release a phone that comes packaged completely for free along with a monthly plan – something he claims traditional carriers in China aren't wont to doing, but that Jingdong can implement in good faith due to its existing records of customer credit ratings.
There's also opportunity to use the increased presence on consumers' phones to promote other company products and services. Much like traditional telcos will ink deals with hardware and software companies to pre-install apps, Alibaba and Jingdong could do the same with their own services.
That's why Alibaba's license is of particular interest. Over the past year, the company has launched a mobile-social land grab that saw the company expand into messaging, cloud storage, and smart televisions. It's not clear what Alibaba's specific end goal is, but it appears to be aiming to build an integrated online and offline ecosystem through which users can purchase physical and virtual goods. By obtaining a larger degree of control over what comes pre-installed on users' phones, as well as fostering long-term relationships with customers via contracts, the company can continue to push its other, newer product offerings. You can be sure, for example, that an Alibaba-sanctioned phone won't come with WeChat pre-installed, and if it does come with a messaging app built in on the home screen, it will probably be Laiwang.
There are many unknown factors that could affect the execution of Alibaba's and Jingdong's newly obtained licenses. For one thing, it's not clear what terms and stipulations the state-owned telecoms might include as they provide these 11 firms access to their resources. If the terms are unfavorable and the private companies have no choice but to offer expensive contracts to customers, the new venture into the telco sector might take time before strong revenues surface.
(Image via Flickr user stevec77)
(Editing by Steven Millward)