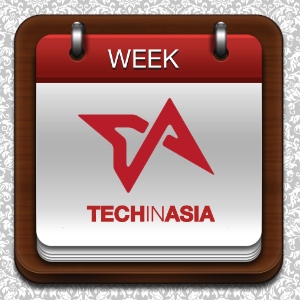 Things were a little slow getting back into gear after the holiday break, but there was still some interesting tech news happening over the past week. And when there wasn't we took a moment to reflect back on the past year, and looked ahead to what the new year holds for tech in Asia. With that in mind, here are our favorite stories from the past week.
This week saw China's KuaiYong making headlines on a lot of tech sites, including ours. The founder is ballsy for not only operating an illegal business, but also for letting the world (including Apple's lawyers) know exactly who is running the company.
I chose this article for two reasons: I love Twitter, and I love statistics. It's also cool to note that while Sina Weibo is still dominant in China, that at least a few mainland Chinese are managing to log on to Twitter since it got blocked in 2009. China's Great Firewall is not to be messed with.
Apple's annual grab bag sale in Japan is always fun to watch. And unfortunately most of us have no choice but to watch, because if you want to take advantage of the sale you need to line up the day before. But as we saw this year, some lucky shoppers walked away with far more than they actually paid for!
Using the internet in China can often feel like banging one's head against a brick wall, so I enjoyed this post from my colleague, Charlie. His post is not just referring to the notorious and censorious Great Firewall, but to a whole range of regulatory and regional geopolitical issues that will make the Chinese internet – and, indeed, China as a whole – even more isolated in this new year.
Minh wrote a very bold post to highlight the ugly truth about the Vietnamese press. In fact, this applies not just to Vietnam, but I think most major media sites in Asia aren't writing much about their own startup ecosystems. This also explains why blogs like TechinAsia.com exist.
Food safety is a big issue in China, and imported (safe) foods are becoming big business. Expect to see a lot more of this sort of thing if the government doesn't get involved to some degree.