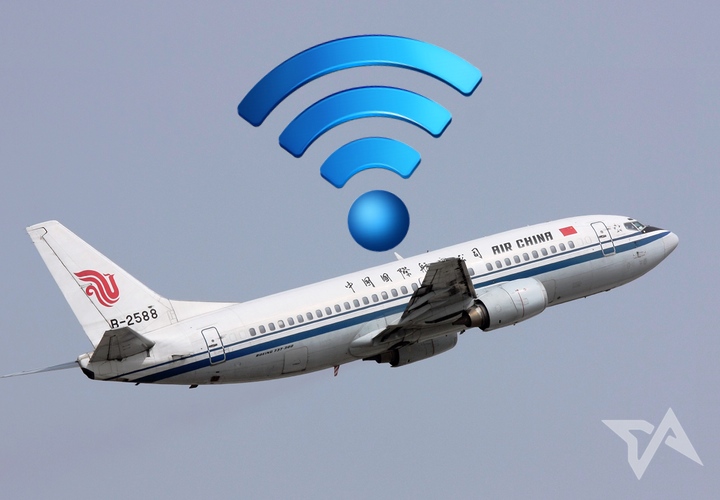 China's top national carrier Air China has rolled out free in-flight wifi for its passengers. But while it supports being used on laptops and tablets of all kinds, Air China has banned its wifi from being used by smartphones.
It's not clear how Air China is implementing that ban on smartphones on its new ground-to-air wifi system, but it's presumably done to stop phones from interfering with the plane's navigation as the devices search for cell towers. In contrast, the onboard wifi system is fully safely compliant and is now installed on Air China's Airbus A330-300 planes.
Attempt #2
Air China's previous claim of "oh look, we have free wifi for everyone" back in 2011 turned out to be a load of BS; as my colleague Charlie spotted at that time, it was actually just a glorified LAN with no connection to the real internet. At least this new implementation is connected to the real internet.
Air China's awful English-language website, apparently not re-designed since 1999, has no information on its new inflight wifi; but the Chinese version of Air China's site is a lot more helpful, and shows us that the first ever flight to use this new system was yesterday's CA4108 between Beijing and Chengdu. It appears this is limited to domestic Air China flights.
It remains to be seen if the new ground-to-air wifi is the real deal, or if it's limited to a few proscribed web services, such as Weibo, emailing, and general news that Air China is serving up via a few selected content partners. I'd err on the side of extreme pessimism.
(Source: QQ Tech – article in Chinese; pre-photoshopped photo by Feeyo user 'lhx8983')
(Editing by Enricko Lukman)