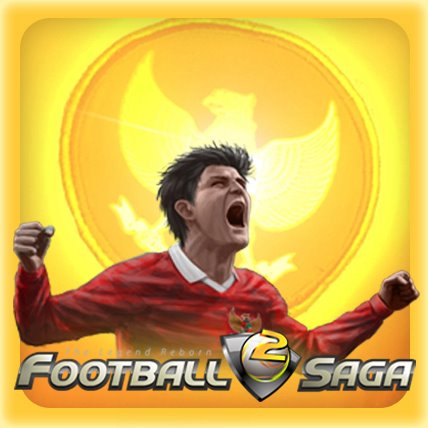 Agate Studio, a mobile gaming startup from Indonesia, has launched Football Saga 2 on Facebook. The sequel has a really important message for the players and for football fans in general, which is to unite support behind the currently sad state of the Indonesian National Team. Within two weeks, the game has garnered 8,500 registered players and is growing.
The company has dedicated almost half of its resources (30 out of 70 employees) to build the sequel to Football Saga. It took around six months in total to develop the Flash-based game.
Football Saga 2 gameplay is also different from the first one in that its interface is more user-friendly. It comes with new and exciting features such as the Gacha-inspired fortune box, regeneration, a skill card, and an improved club system. Dian Ara, from Agate Games, explained a little more about Football Saga 2:
We decided to develop this game to help […] Timnas (Tim Garuda Indonesia), our national football team. We want to see Indonesian football unlock international achievements such as the Asian Cup or even the World Cup. Once, Japan's football was as bad as our own, but they could improve thanks to the popular manga Captain Tsubasa. Inspired by the epic tale of Captain Tsubasa and Japan's football, we want to emulate such a phenomenon in Indonesia. Since we are an independent game developer, surely we can do something for them through our creative work, Football Saga 2, and the video campaign Garuda Bersatu.
To monetize the game, the startup will offer the in-app purchase of "stars" for users to get power-ups, which can be purchased via various payment gateway companies that are working together with Agate Games. It'll include payment methods like via SMS. Dian promises that you can still have fun whether you buy the stars or not. They are also providing in-game promotional slots for brands willing to cooperate.
It's just in time for national Independence Day today, and hopefully the game will inspire Indonesians to support their national team no matter what! If you're logged into Facebook, the game is at this link.