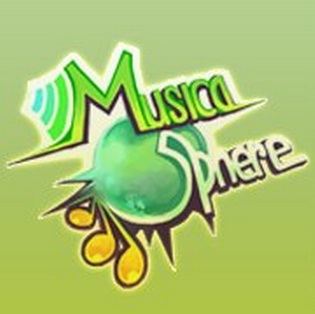 Adways Indonesia, a subsidiary of the Japanese advertising company Adways, released its first feature phone game with game publisher Kotagames last week. It's called 'Musica Sphere.' Vincent Wang, the VP of developer platforms for Kotagames, explains that Musica Sphere is a system where people develop their musical skills and do battles to become the next rising star.
Gameplay is similar to Mafia Wars. You will first choose which character you want to become – a vocalist or a guitarist – and then you train your character with lots of music related activities such as ear training to discern vocal notes.
Hayato Takano, the president director of Adways Indonesia explained the reasoning behind this game launch:
We realize that the Indonesian market will increase rapidly. Therefore, we want to open our business to game development. We also consider that in Southeast Asia, the majority of the games are coming from US and Europe, and these games are very popular. It's for this reason we want to make our own games in Indonesia, to fulfill the needs of the Indonesian market. Later, we're planning to utilize a mobile reward advertising system for each platform.
Adways Indonesia believes that the feature phone platform is the way for them to reach the biggest market right now in Indonesia. Hayato also thinks that Indonesians have a very close connection to music, which is the reason why the company chose the theme for its feature phone game debut.
Hayato said that they are planning to develop smartphone games and expand business to other countries in near future. He also teased that Adways Indonesia is also preparing to open a game studio in Jakarta to help build more games and applications for the company. Kotagames' Vincent Wang told us that their company is going to release a smartphone platform by the end of this year.
Musica Sphere will continue to be developed by Adways Indonesia, with the next big update allowing players to fight each other. You can play Adways Indonesia's first feature phone game Musica Sphere right now over at Kotagames.com.