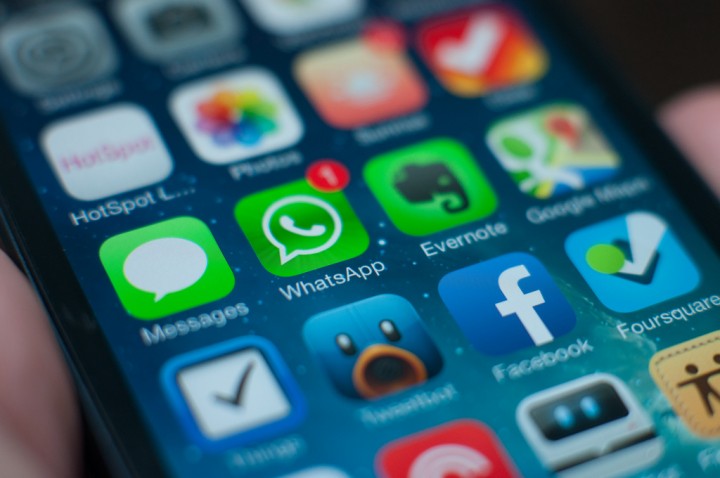 Facebook's purchase of mobile messenger WhatsApp for $19 billion marks an interesting contradiction. Facebook, as a business, supports itself from advertising. As the social network continues to increase its revenues, its advertising grows more and more obtrusive, looking less native and more forced.
Meanwhile, WhatsApp and founder Jan Koum have bucked industry trends and remained staunchly anti-advertising as their app explodes in popularity. Competing messaging apps like Line and WeChat have bombarded users with ads (sorry, "direct marketing"), games and stickers and raked in boatloads of revenue as a result. WhatsApp, meanwhile, by charging $1 a year for an annual subscription, is estimated to have earned a paltry $20 million in revenues during 2013.
Why would Facebook buy a startup that not only isn't making much money (by Facebook standards), but has openly expressed an aversion to the very essence of Facebook's business model?
There could be one of two answers to this question: It's possible Facebook recognizes WhatsApp's massive potential for revenue generation and wants to remake it in its own image. Alternatively, it simply wants to rope more smartphone users into the Facebook ecosystem – which now includes a newsreading app, a photo-sharing app, a now-redundant messenger, and Facebook proper.
If we peer into our crystal ball and speculate what WhatsApp might look like in a year or two from now, two opposing scenarios emerge. Let's run through both of them at their most extreme.
Scenario one: It was all a dream
That whole "no ads, no games, no gimmicks?" Nonsense. "No ads, no games, no gimmicks" was a gimmick itself. WhatsApp was always meant to be a plain-Jane messenger, unburdened by whiffs of cuteness or niche marketing, and ripe for acquisition by whichever tech firm got rich enough to buy it. Investigative journalists discover Jan Koum never grew up in the Soviet Union. That was just a creative embellishment to the now-mandatory "startup founder story." His real name is Jani Koumberg and he grew up in Cherry Hill, New Jersey.
Facebook eats up WhatsApp and spits it back out. The Facebook Messenger mobile app is killed off and WhatsApp gets renamed to Facebook WhatsApp. Official Facebook pages (the ones that you "Like") get ported over to the mobile Facebook WhatsApp. Now, every time George Takei posts a meme, you can view it on Facebook WhatsApp. Facebook WhatsApp also comes equipped with a kickass browser. Stickers? Yeah, they're coming too. And they cost $0.99 cents a pop.
Facebook takes inspiration from LINE and begins charging entities for access to official accounts. Not a ton of money, just a little. It finds that it can maximize revenues from this channel by separating Facebook Page holders into categories – corporations, media organizations, small businesses, hobbyists, etc. – and charging accordingly. Marc Jacobs will have to pony up if it wants to send out messages on Facebook WhatsApp. Takei and the meme guys can do it for free.
Facebook starts to feel the heat from messaging apps like Line, WeChat, and Kakao Talk, which by now have each consolidated dominance throughout East and Southeast Asia. "We're losing our users' attention," says Zuckerberg during a heated meeting at Facebook's office in Hyderadad. In a desperate bid to win back users in Asia, Facebook goes head to head with its competitors by doing what they're doing – selling stuff. Lots of stuff. Bind your bank card to Facebook WhatsApp and you can purchase the pair of Timberland boots that you first spotted the company's Facebook WhatsApp account. Zuckerberg wants these products to be better, cooler, and cheaper than anything you can find on Line or WeChat. And they're available for purchase only on Facebook WhatsApp.
Scenario two: WhatsApp stays buttoned-up
Months have passed after the acquisition, and not much has changed. WhatsApp still has 55 engineers and works out of an unmarked office in Mountain View.
Messenger is still around. So is Instagram. So is Paper. So is Facebook-as-we-know-it. Zuckerberg built up a small suite of social apps that operate more-or-less independently. His company earns money from advertising – or something that looks like something else, but is really just advertising.
Paper has a cool new "share to WhatsApp" feature. So does Instagram. "Share to WhatsApp" buttons also start appearing on various websites, right next to ones for Twitter, Reddit, LinkedIn, and Facebook.
WhatsApp users in Europe keep using WhatsApp. LINE users in East Asia keep using LINE. Folks in the US finally start shifting away from traditional SMS and towards either Facebook Messenger, WhatsApp, or Kik. Zuckerberg sheds no tears over the mobile messaging craze in Asia. Facebook-the-social-network remains the best and most widely-used tool available for expressing oneself to a wide audience. Facebook is for baby photos, political rants, and looking cool in front of everyone you know. Line and WeChat can't really do that.
WhatsApp becomes completely free-to-download. "That's nice," says the world. Facebook would rather gather up as many users as possible then put up an arbitrary $1 barrier-to-entry in hopes of making money it already has. It remains ad-free, game-free, official account-free, and sticker-free. And it's finally available for the iPad.
Why spend $19 billion on WhatsApp and let it remain a blank slate? Because Zuckerberg believes in Koum. WhatsApp users like WhatsApp the way it is. And since Facebook and WhatsApp are now on the same team, Facebook wants WhatsApp users to keep liking WhatsApp.
What's really gonna happen?
The world might be an evil place, but it's not that evil. Jan Koum is likely not a charlatan, and Mark Zuckerberg is likely not out to purchase a company only to completely betray the principles it was founded on.
Still, it's difficult to ignore the unexplored possibilities for WhatsApp to earn even more money from its 450 million monthly active users.
So what's the middle ground? Pursuing media integration via WhatsApp could strike a balance between Facebook's ad-dependent model and WhatsApp's Adbusters politics. Facebook could strike deals with Spotify, Vimeo, or like-minded firms to let users share share media directly in a chat. This could help raise the profiles of the video or music services, without treading too far off into ad territory.
Miriam-Webster defines "gimmick" as "a trick or device used to attract business or attention." Appropriately, attention is what makes messaging apps so valuable in the first place – own the user's messaging app of choice, and you own their attention forever. It ought to be easy for WhatsApp to remain ad-free and game-free. A few harmless gimmicks down the line to maintain attention might be inevitable.
(Top image via Flickr user
janpersiel
)