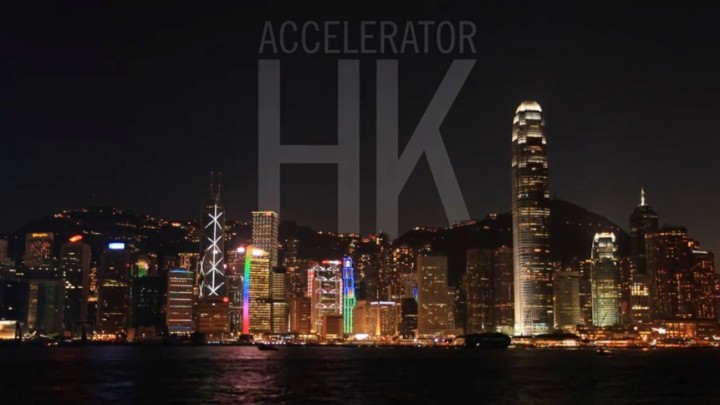 AcceleratorHK, the first privately-run startup accelerator in Hong Kong, is in standby mode at the moment. It's in limbo as its parent company, Telerik, moves on to its next accelerator project across the Pacific in Silicon Valley.
However, if co-founder Stephen Forte has anything to do with it, AcceleratorHK will continue on to welcome its third cohort of startup founders from Hong Kong and around the world. When I first met up with Forte last week, he had just arrived in Silicon Valley to jumpstart Telerik's new Mach5 mobile startup accelerator, but the "Pearl of the Orient" was still fresh on his mind.
Forte discussed several alternatives that he foresaw for AcceleratorHK's future, yet he was most enthusiastic about his efforts to entice well-known international investors, such as 500 Startups, to take over the reins in managing the accelerator.
Other alternatives that surfaced in our conversation included Forte's own private administration of AcceleratorHK, and a possible handover to the Hong Kong SAR government – which would likely turn the accelerator into more of an incubator, he added.
Forte listed two main advantages for anyone interested in taking over the accelerator: proximity to mainland China and the mobile space. He adds:
If you are a conservative VC who is scared by Mainland China, but whose LPs want China, Hong Kong is a great alternative – or if you are just looking for a China strategy, [Hong Kong] is a great entry point. The labor laws, free internet, and incorporation rights are amazing, while the mainland is a disaster, evidenced by 90 percent of Shanghai-based Chinaccelerator teams incorporating in Hong Kong.
In the mobile arena, Forte mentioned that Hong Kong's high rates of smartphone penetration and Facebook adoption, as well as its cosmopolitan population, make it an ideal location for mobile app development. "It's easy to test a mobile app, build an MVP, and get locals to play with it."
AcceleratorHK's second batch of startups graduated earlier this summer.
A place to meet your customers
Furuzonfar Zehni, a University of Hong Kong graduate from Tajikistan, found Hong Kong to be an excellent fit due to this mobile-saturated environment. "At nearly two phones per person in Hong Kong," he said, "it makes a lot of sense for mobile tech startups to start here."
Zehni and team joined the first batch of AcceleratorHK startups to further the mission of GOnnect, a business event and conference networking app. "They helped us a lot with customer discovery and the foundations of how to start up, which you really have to nail down in the beginning," he said. "We learned about the culture of pivoting, failing fast, listening to customers, and getting mentors; and this set us up really nice going forward."
Even while shifting focus to Mach5, though, Forte has some words of wisdom for Asian startup founders particular to his Silicon Valley relocation.
"Come here, learn more, and go back," he said. "I would hate it if an Asian company came here and stayed here, unless it's focused on building solely for the American market – you've got to learn the Valley culture, but then go back and build the local ecosystem."
"That being said, I'd love to see some Asian companies applying to Mach5," Forte added. Mach5 is accepting applications for its first batch until November 22.
(Editing by Steven Millward)