Freshly painted bubblegum stripes sweep down the right hand corner of Block 71, while cartoons adorn the walls on the first floor. Color? Wall art? Creativity? These are things you do not usually see at the otherwise drab Ayer Rajah industrial estate.
But Block 71 is no ordinary building.
Rescued from the bulldozers by the Media Development Authority (MDA), which leased the seven-storey building from national industrial infrastructure developer JTC Corporation, it was relaunched in April 2011 as "Mediapolis Phase Zero", an incubation centre and prototype of Mediapolis — the future media hub of Singapore.
Spanning an area of 19 hectares (about 26 football fields), Mediapolis is still largely under construction. But the transformation of the formerly sleepy area is already in the works. National broadcaster Mediacorp has already announced its move to Mediapolis by 2015, where they will occupy a 1.5 hectare complex while property management firm Ascendas announced in February last year the construction of a 10-storey building to be developed at a cost of SGD 60M (USD 49M).
Walking out from the newly-built One North subway station, to the mostly pallid Ayer Rajah industrial estate which at present remains home to a large number of small and medium enterprises, three food courts, a minimart, and one medical centre, one is reminded of how quickly industrial landscapes can change in a country that leaped from the third world to first in less than half a century.
Today, Block 71 is home to more than 80 technology-related companies including venture funds, incubators, technology startups and video game firms. A far cry from its previous existence as an abandoned building.
A hotbed for startups
While some startups say that the dreary surroundings at the industrial estate inhibit creativity, the occupants of Block 71 maintain that it is the ecosystem within the building that has created the buzz and dynamism so necessary for innovation.
"Creativity is being in the environment, and in the community," said Elisha Ong, co-founder of Burpple (view profile), a smartphone app that functions as a social food journal. He had just returned from a market research trip in Beijing and was wolfing down a late lunch of chicken rice from the food court downstairs (not good enough to be Burppled, unfortunately) during the interview.
That, and the low costs of setting up shop there. Burpple shares a unit with Anafore, a firm that makes the customer referral program web application Referral Candy. Anafore pays a basic rent of approximately SGD2,400 a month. A similar sized space at a more central location like Duxton Road would cost more than double that.
Rent-free spaces are available in the building as well. NUS Enterprise manages Plug-In@Blk71, a co-working area for startups in validation mode to "hot desk" for approximately three months. It currently houses about 40 startups apart from the 80-odd companies in the building
The advantages are numerous: aside from the bare essentials of coffee, free internet access, lockers, a pool table, and printing facilities, the space is also host to an average of two to three events weekly, including a monthly "investor's day", which is said to be attended by 20 to 30 investors. The close proximity of numerous investment bodies located in the block — the SingTel Innov8 (view profile) headquarters is just next door — is also a boon for entrepreneurs seeking feedback on their latest pitches over casual coffee.
By the end of their term, these companies either move to a paid space at an incubation centre, such as the NUS Enterprise Incubator on the third floor, or at the NUS School of Computing, or they scrap their plans and start over.
"I can't emphasize how important free rent is to a startup," said Darius Cheung, co-founder and CEO of tenCube, a mobile security company set up in 2005, which was acquired by McAfee in 2010 for at least USD10 million with much fanfare from the startup community, and various government bodies driving the local startup industry.
Back in the trenches of the startup world after leaving his position at McAfee, Darius and former tenCube Chief Architect Varun Chatterji provide a valuable knowledge base at the hot desking area where they work on the latest startups they founded respectively — BillPin, a mobile app that helps keep track of shared expenses, and Sent.ly, a gateway for apps and services to connect with users via SMS.
It's a space for startup veterans like the "tenCube Mafia" — as the founding team of tenCube are fondly known — to connect with first-time entrepreneurs which make up 45% of the population at Plug-In@Blk71. Darius estimates that he has invested in at least SGD300k (USD245k)  of his own money across eight different startups including BillPin, while Varun's sunk in SGD50k (USD40.8) in Sent.ly. Former CTO Rishi Kumar has thrown in his lot of SGD490k (USD400k) in Zimplistic, which makes the Rotimatic, a chappati-making machine, on the seventh floor.
"Block 71 is a gem. It depicts where a real startup ought to be," said Chong Chiet Ping, partner at the Small World Group, an incubator also on the seventh floor that focuses on clean tech, optical systems and advanced materials.
"Startups need a very basic, no frills setup. Every cent counts."
Making way for the new wave of SMEs
If Block 71 is characterised by a sense of optimism, the mood at neighboring block 67 — occupied by a variety of firms in industries like manufacturing, advertising, diving and biotechnology — was markedly more downbeat.
"It's only a matter of time before we have to make way for those companies from Mediapolis. We're just waiting here to die," said a supervisor at an electrical manufacturing company at block 67, who declined to be named. He has worked in the industrial park for 12 years.
Looking wistfully at the candy-colored block opposite, he recounted how the park used to be buzzing with activity back during the manufacturing boom in the 1980s when he was a schoolboy.
"Last time, there used to be trailers lining up at the carpark downstairs. You know, Creative Technologies used to be based here too," he said in Mandarin.
Indeed, the park had been on its way to the wreckers. Block 77 was demolished in 1999 and the previous tenants at block 71 were vacated after being told that the building too, was set to be knocked down.
No one knows what will become of Block 71 — rumours are abound that it will be torn down in three years while others say that the project is slated for expansion and tenants at neighbouring blocks might be told to make way for newer, more innovative startups.
But one thing is clear: with SMEs contributing to more than half of the national GDP, the government is determined to do all it can to make sure the industry keeps up with the rapidly changing economy.
Even if reinvigorating the SME sector means clearing out sunset industries to make way for startups to take over.
Note: The article mentioned that Burpple pays a rent of SGD1,100 a month. That is incorrect. Anafore is paying SGD2,400 a month for their office space, while Burpple does not pay any rent.
About the author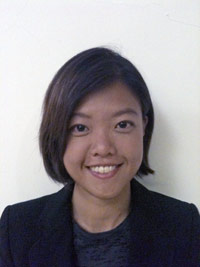 Fang Shihan is a freelance journalist based in Singapore covering sports, and most things requiring some sort of intelligence. She also co-founded satirical website New Nation in 2010 and until today struggles to make money off it.